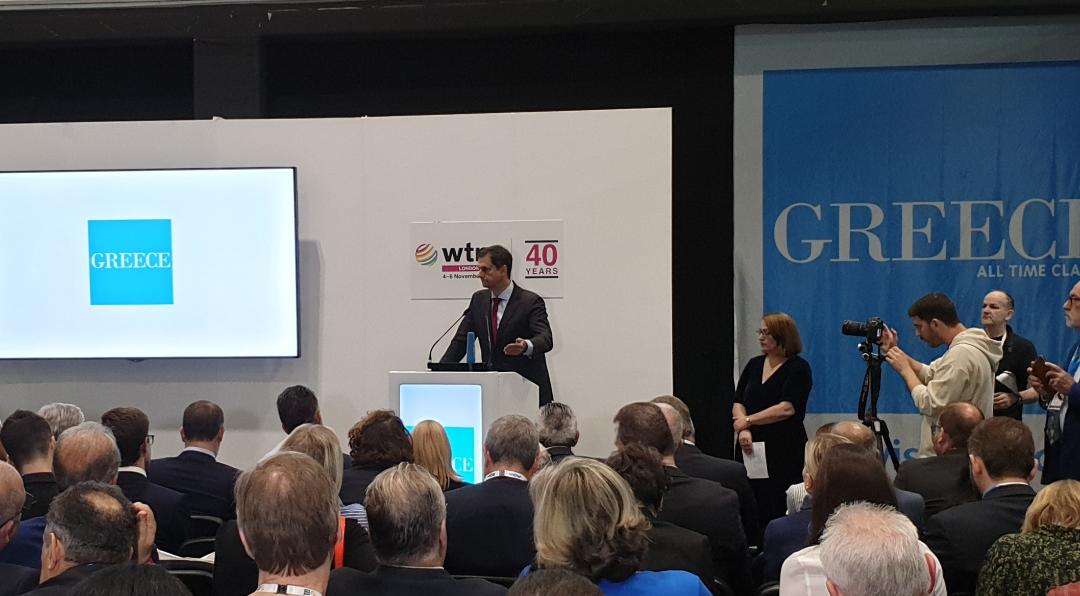 The demise of Thomas Cook, the increased regional competition with the "comeback" of countries such as Turkey and Egypt and the protracted uncertainty of Brexit have set up a more challenging landscape in tourism for the Greek-speaking countries of the Eastern Mediterranean.
These challenges were acknowledged by Greece's and Cyprus's tourism officials during this month's World Travel Market in London, however both countries presented a refreshed product to the sector's professionals, accompanied by optimism for the year ahead.
The Greek Tourism Minister Haris Theocharis presented the government's new strategic plan which is based on the triptych "quality, viability, authenticity".
Elaborating on the three central pillars of the plan, Mr Theocharis said that quality refers to the level of service, viability on the "environmental consciousness" of the measures adopted to promote tourism, and authenticity relates to the aim of presenting Greece as a "full experience", with visitors emerging in the real spirit of Greek life via a "multidimensional and multifaceted" tourism offering.
The Cypriot Deputy Minister of Tourism Savvas Perdios, on the other hand, emphasised the country's long-awaited leap beyond the traditional 'sun and sea' model.
The country's ten-year plan includes attracting new categories of quality tourists, such as the over-50s, short breaks, opening up new markets such as from Eastern Europe and the Middle East, as well as markets in countries further away, such as the USA, China and Japan.
The latter aim could be accomplished, said the Minister, through collaboration with other countries in the region, for instance via joint cruise packages.
Mr Perdios also included various forms of thematic tourism in the plan, something that as he told IBNA would at last fulfil the 'Holy Grail' of tourism policy makers' target of making a country a truly year-round destination.
Tourism professionals in the big exhibition of the British capital told this Agency that although the competition in the wider region has indeed returned, Greece and Cyprus should continue being "hot spots" for visitors, as long as they keep investing in infrastructure and good service./ibna