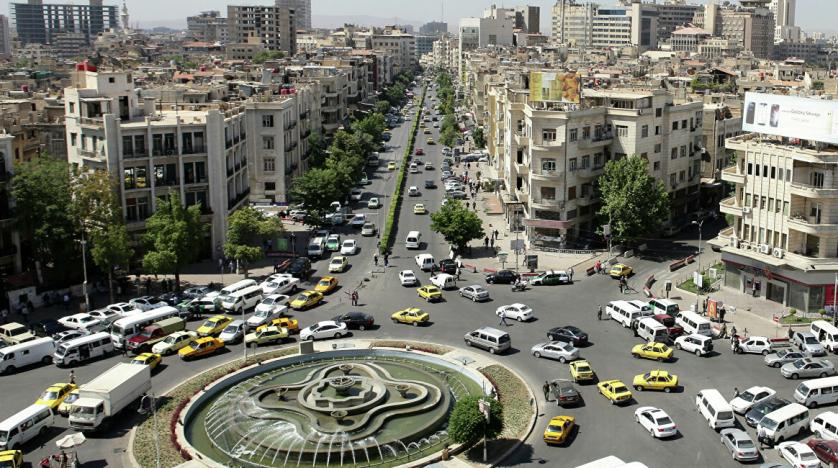 Greece and Cyrus are preparing to reopen their embassies in Damascus, according to reports, breaking with consensus among European countries that a diplomatic boycott of the Syrian regime should be maintained.
Cyprus' ministry of foreign affairs confirmed Monday the re-opening of the Syrian embassy.
It followed a report from the Greek City Times earlier that day that Cypriot officials signed an agreement with the Syrian Bar Association to rent a property in western Damascus for a new embassy.
Photos accompanying the article showed Cypriot Charge d'Affairs Sivak Avedissia and the President of the Bar Firas Fares meeting in Damascus to sign the lease.
Earlier this week, Syrian journalist Sara Salloum posted an image on Twitter that showed the Greek and EU flags raised outside a fenced-off building in Damascus.
Salloum added that Greece was preparing to reopen its embassy in a matter of weeks.
The New Arab has asked the Greek embassy in London for clarification on the issue but is yet to get a response.
Greece and Cyprus have both stated their intentions to re-establish ties with the Syrian regime, despite a general boycott by EU countries of Damascus over its appalling human rights abuses.
Greece stated in May 2020 its intention to re-open its embassy, but the coronavirus epidemic has reportedly stalled the plans.
Cyprus maintained economic ties with the Syrian regime despite withdrawing its ambassador from Damascus in 2012, according to sources.
Oman, the UAE and Bahrain have re-established ties with Syria despite a diplomatic boycott of the regime by the Arab League.
Reports suggest that Saudi Arabia might also normalise relations with the Syrian regime, following the reported visit of an intelligence chief to Damascus and the attendance of an conference in Riyadh by Syria's minister of tourism last month./ibna