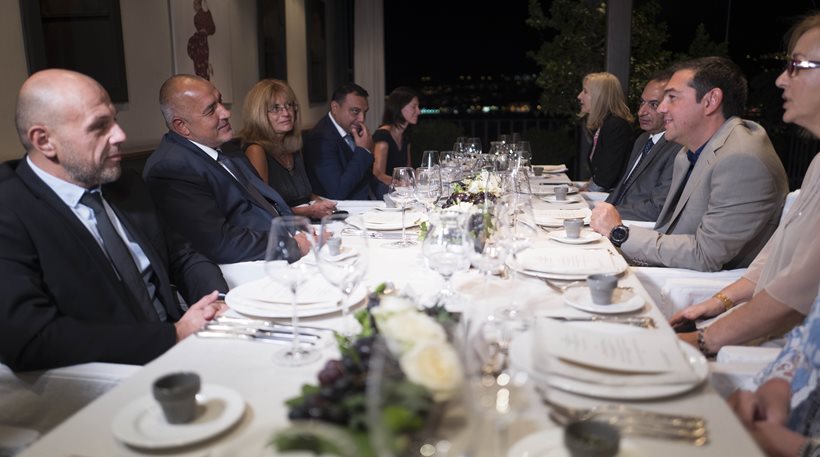 Prime Minister Alexis Tsipras hosted a dinner for Bulgarian counterpart Boyko Borisov at the hotel "Imaret" in Kavala on Tuesday, ahead of a memorandum of cooperation on a railway connection that will be signed on Wednesday.
The memorandum of cooperation will be signed by Greece and Bulgaria's Transport ministries on Wednesday in the presence of the Tsipras and Borisov, followed by a joint press conference by the latter.
The memorandum will speed up the planned construction of a railway network that will connect Black Sea ports with those of northern Greece. It will include the preparation of all the technical, economic and legal elements necessary for the creation of the body that will implement and manage the project.
The railway line will link the ports of Kavala and Alexandroupoli on the Aegean Sea with Bulgaria's Burgas, Varna, and Port Ruse on the Danube River. It is expected to create a new freight corridor that will boost the development of the ports and turn them into important trade hubs in the region./IBNA