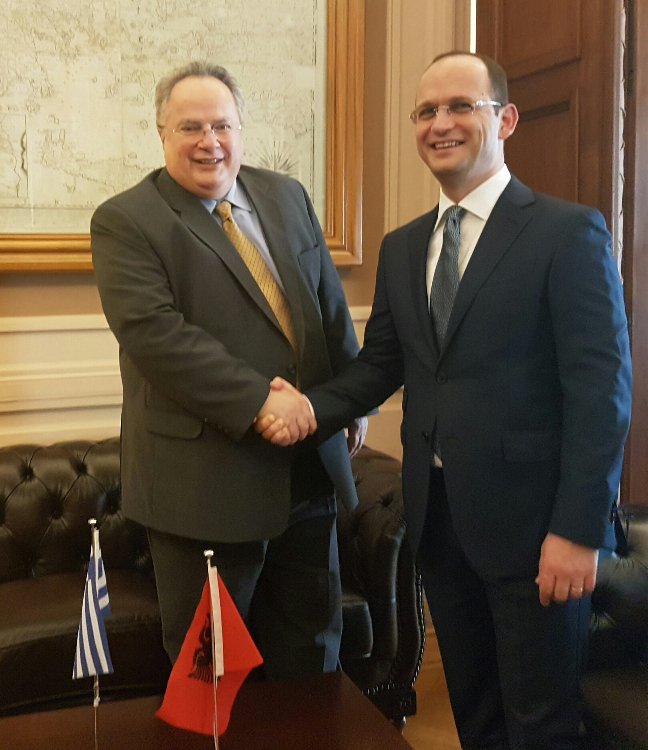 The meeting between Greek Foreign Minister Nikos Kotzias with his Albanian counterpart Ditmir Bushati took place in good political climate, during the latter's official visit to Athens on Thursday afternoon.
According to IBNA information during both the individual meetings and during the enlarged meeting of the two Ministers bilateral and regional issues were discussed.
More specifically during the meeting there was an overview of the political consultation mechanism, initiated last year, with three committees convened to date on the issues of school textbooks, consular issues and military cemeteries at the heart of the discussion.
With Albania entering an election period, planning for the next two months was also discussed, as well as the development of cooperation between the two countries in the culture and energy sectors. Culture and energy are two important initiatives to strengthen cooperation between the two countries with the ongoing TAP project while in the culture sector cultural exchange programs will reportedly take place in order to get to know and strengthen relations between the two neighbouring peoples.
Regional developments in the Balkan peninsula, elections and political instability in the Balkans were also discussed between the two delegations./IBNA