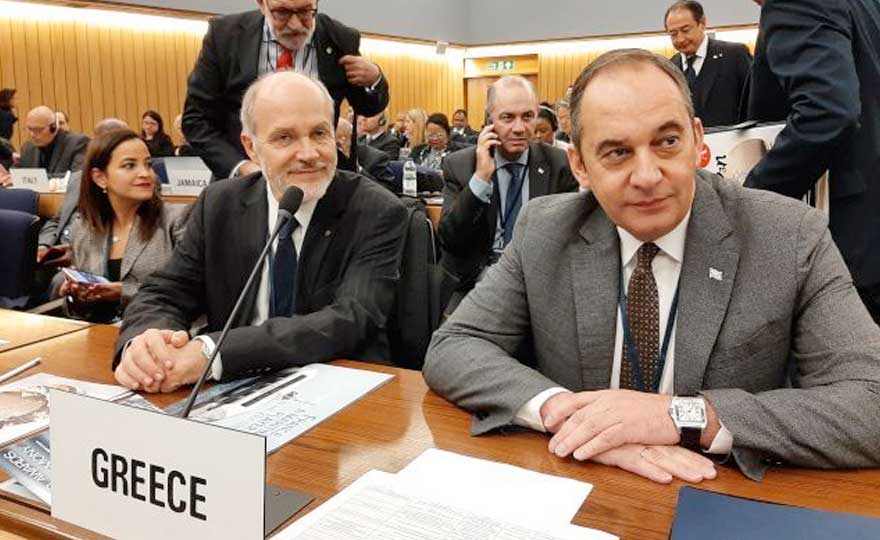 Greece has expressed serious concerns over the International Maritime Organisation's (IMO) determination to implement a drastic change as regards the shipping fuel used by the global commercial fleet from January 1st.
Addressing the 31st IMO Assembly in London, the Greek Minister for Shipping Ioannis Plakiotakis noted that the industry may not be ready in time to start using fuel whose content is lower in sulphur.
The current maximum fuel oil sulphur limit of 3.5 weight percent (wt%) will fall to 0.5 wt% from the beginning of next year, according to the IMO 2020 regulations.
"Greece will always support the IMO's initiatives and will vote for any changes decided. But there are issues concerning the safety, quality, sufficiency and availability of the new type of fuel. We, as the top shipping power globally, had to set the situation out at a political level," the Greek Minister told journalists in the British capital.
He did however point out that Greece is "at a high level of readiness" to adopt its fleet to the IMO fuel changes.
He added that the conservative government will even legislate to sanction fuel providers that would sell oil which does not fulfil the new IMO criteria.
Mr Plakiotakis held a series of bilateral meetings on the sidelines of the IMO gathering, including with officials from Japan and China.
Greece and Japan signed a bilateral agreement on maritime technology collaboration, referring to safety, maritime environment protection and personnel training.
The Greek Minister also discussed with the Chinese and Japanese officials the prospect of more orders from Greek manufacturers for equipment to be used in the two countries' shipyards, were ship-building orders by Greek shipowners total more than 60bn US dollars over a decade and a half./ibna