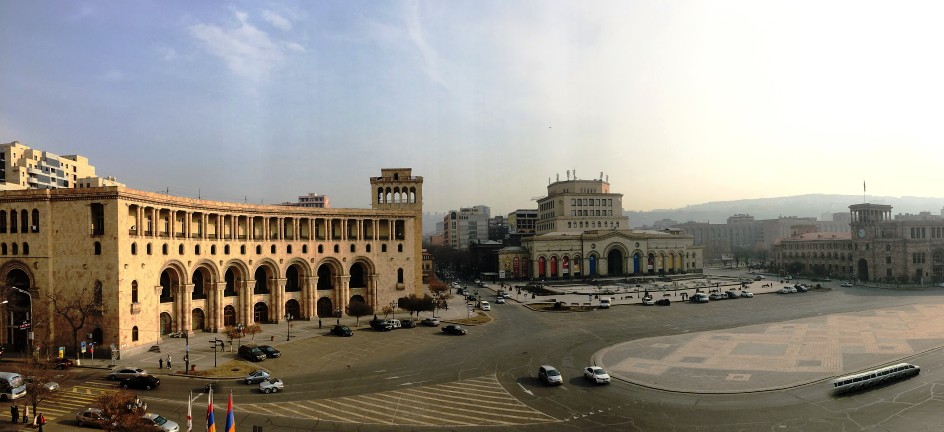 Greece's role as a strategic partner in the wider region of the South Caucasus, was confirmed following the four-day official visit to Georgia and Armenia by Greek Foreign Minister Nikos Kotzias between 7 to 10 March.
The double visit complements Kotzias' visits to Azerbaijan in February 2016,  accompanying the Greek Prime Minister Alexis Tsipras and Iran in November 2015.
Greece utilising its active and multidimensional foreign policy, opens new paths of cooperation with countries that can play an important role in strategic cooperation in many fields, such as energy, defence, the economy, culture and more.
The energy wealth of the South Caucasus region, the potential for cooperation in economic, political and cultural level between the countries of the region and Greece, are its objective and aim for asserting its presence in the region. In addition political stability, but also the fact that Greece, as an EU and NATO member, is the gateway of produce from these countries to one of the largest markets in the world, Europe, also makes Greece a key player in the region.
The reception given to the Greek Foreign Minister confirmed the very good relations that connect Greece to Georgia and Armenia. Nikos Kotzias' contacts, were deemed by all sides, as important and constructive, paving the way for even better and closer cooperation.
Apart from Greek interest orientated cooperation, Georgia, Armenia and Iran desire EU cooperation and joint cultural relations with Greece are the bridge of that cooperation with Europe. The three countries, having been isolated because of their troubled relations with neighbouring countries are seeking a way out, something that Greece can offer them.
Following years of isolation from the international community, Iran is actively re-entering international markets and seeking allies and strategic partners.
Georgia having common borders but also open issues with Russia, feels trapped by the Russian presence, as it is one of the few countries that have recognised South Ossetia's independence, a territory which belongs to Georgia.
Armenia on the other hand, having closed borders with Turkey and in the middle of a conflict with Azerbaijan over Nagorno-Karabakh, feels isolated. It does not share borders with its main ally Russia since Georgia stands in the way, whereas as far as Iran is concerned, with which it maintains excellent relations, its isolation, has also affected Armenia's economic development.
As it is evident, the development of the relations of these countries with Greece, gives European perspective for Georgia and Armenia, an ongoing issue, while Iran wants Greece to become the gateway for their energy wealth./IBNA