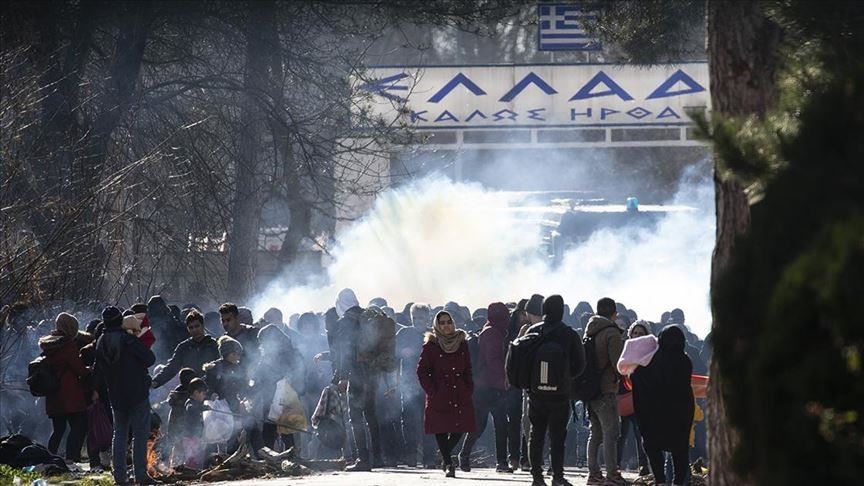 The efforts by migrants and refugees trapped at the Greek-Turkish border in the Kastanies region to enter European territory continue, following Turkey's decision not to block their movement towards the border.
According to government sources, from 06.00 a.m. on Sunday until 06.00 a.m. on Monday sporadic attempts were carried out to enter Greek territory either by damaging the fence or by crossing the river.
There was also the use of chemicals and tear gas from the other side, something that continues to this day in and around Kastanies in an attempt of the Greek forces to break up the movements. As for the Greek side, 9877 entries were blocked while 68 people were arrested and were charged with illegal entry into the country.
In addition, the Hellenic Armed Forces have announced that there will be actual firing across the border with Turkey, while shots will also be fired at the Greek maritime border. /ibna