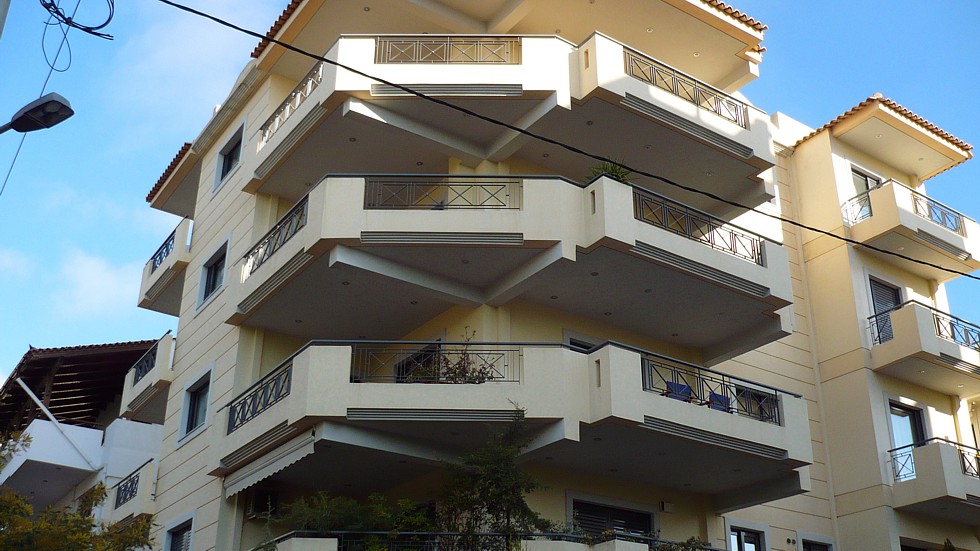 By Spiros Sideris – Athens
Apartment prices dropped by 7.0% on average yoy (in nominal terms) in the third quarter of 2014, according to estimates of the Bank of Greece (BoG), citing data collected from credit institutions.
Based on the revised data, the first and second quarter of 2014, the decline amounted to 8.8% and 7.7% respectively, while for the whole of 2013, apartment prices droppedat an average annual rate of 10.9%.
Specifically, the decrease in prices in the third quarter of 2014 compared to the same quarter of 2013 was 6.1% for the "new" apartments (up to 5 years) and 7.5% for the "old" ones (aged 5 years), while for the first nine months of the year the decline was 7.1% and 8.3% respectively.
For 2013 as a whole, based on revised data, the average annual rate of the drop in prices for "new" and "old" apartments were 10.8% and 10.9% respectively.
An analysis of data by geographic region shows that the prices of apartments in the third quarter of 2014 decreased by 9.0% in Athens, by 6.5% in Thessaloniki,  by 5.5% in other major cities and by 4.6% in other parts of the country.
Finally, the prices of apartments in all urban areas of the country were reduced by 7.7% compared to the third quarter of 2013.