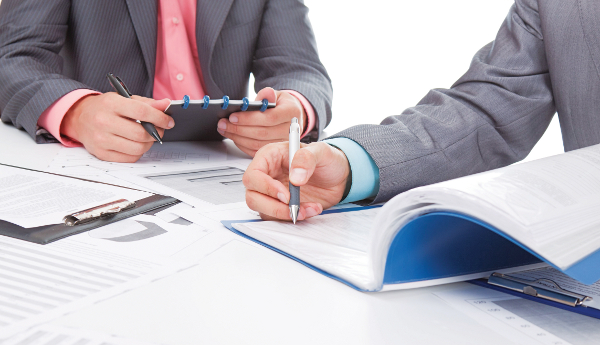 By Spiros Sideris – Athens
Greece climbed four places in the rankings on the ease of business development in the relevant World Bank report, which notes that the country has strengthened its regulatory framework for business development.
Specifically, in the evaluation report of the World Bank for ease of business development at a global level, Greece in this area (Doing Business in Greece) is making progress for 2015 and from the 65th place for the current year, steps up to the 61st.
As noted in the new World Bank report, it has been found that the situation in Greece in this sector "continues to improve."
However, challenges remain, as mentioned, particularly in the area of ​​contract enforcement and is noted that, for example, it takes an average of 1580 days to resolve a commercial dispute in Greece, more than in any other European economy.
Among other things, it is reported that there have been improvements in the procedures for the establishment and development of an enterprise, especially the fact that the recording of one's assets has been made easier by the reduction of the real estate transfer tax and the elimination of the requirement for municipal tax clearance certificate. According to the World Bank, this reform has enabled the country to record the most progress at the global level in the index of property declaration.
it is also noted that apart from the registration of real estate, Greece made ​​it easier to start businesses in the past year, by reducing the cost of registration, so that starting a business can now costs 2.2% of income per capita, as compared to the 32.5% which was a decade ago. Furthermore, Greece strengthened its legal framework, with the introduction of an electronic system.
According to the announcement by the World Bank, "Greece, Italy, Portugal and Spain, all economies most affected by the global economic crisis, have maintained a steady pace of regulatory reform", said Laura Took, vice president of the World Bank for Europe and Central Asia.
She adds that "these reforms can help restore economic growth. In Greece, for example, the facilitation for the creation of businesses in the past year, offers more possibilities in business ideas to flourish, creating local employment opportunities".
Subsequently, it is stated that as of 2005, the project «Doing Business», shows that Greece has implemented 20 reforms, which facilitates local entrepreneurs to do business and that Greece is ranked fourth in the largest number of reforms between countries of the OECD, during this period, after Portugal, the Czech Republic and Poland.
Finally, the report notes that Singapore tops the world ranking for "ease of doing business", followed by New Zealand, Hong Kong, China, Denmark, the Republic of Korea, Norway, United States, United Kingdom, Finland and Australia.