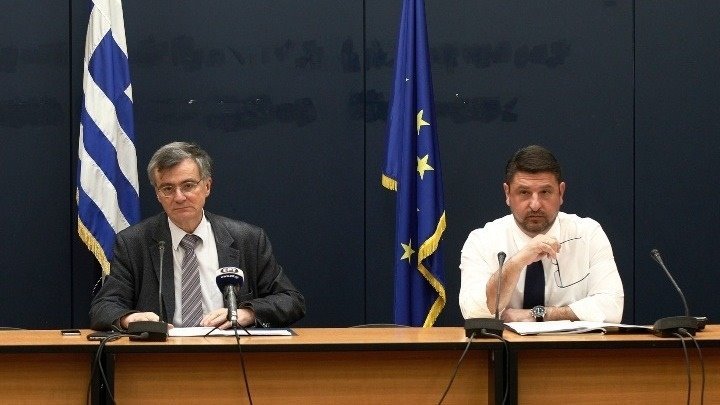 31 new cases of COVID-19 have been confirmed in Greece, according to a press release by Health Ministry Spokesman Sotiris Tsiodras. The total number of confirmed cases in Greece has surged to 418.
Of these, 64 are of undetermined source and 79 patients are hospitalized, 13 of whom are intubated.
As part of the measures adopted to counter the spread of coronavirus, Deputy Minister for Civil Protection and Crisis Management Nikos Chardalias announced that public gatherings involving 10 or more people would be prohibited starting Thursday, with a fine of 1,000 euros per person, regardless of any other responsibilities, in particular criminal liabilities. Leisure gatherings comprising 10 or more people are strongly discouraged. In any case, as he said, all hygiene and distance rules between persons should be respected. He reiterated the strict recommendation that citizens should stay at home to avoid contact with people outside their closest family. Out-of-home traffic must be kept to a minimum and for specific reasons.
Acceptable exceptions exclusively refer to cases where citizens must go to work, visit a doctor, go to a grocery store, to the post office for absolutely necessary correspondence, go to the bank, to a gas station, move around to help people who are in need, engage in individual outdoor exercise or involving two persons as long as the necessary distance of 1.5 meters is kept, as well as to take out a pet.
Businesses, he stressed, must operate via teleworking and, where this is not possible, they must operate with the absolutely necessary staff which will be taking turns, strictly keeping the necessary distance between employees. He addressed a special recommendation to telephone companies for employees to keep a two-meter distance from each other.
Each ministry, he said, has set up its own emergency plan so it can operate using only the absolutely essential services, if it is required in the coming days.
Concluding, Nikos Chardalias reiterated that "we stay home today so that we can soon return to normality". /ibna