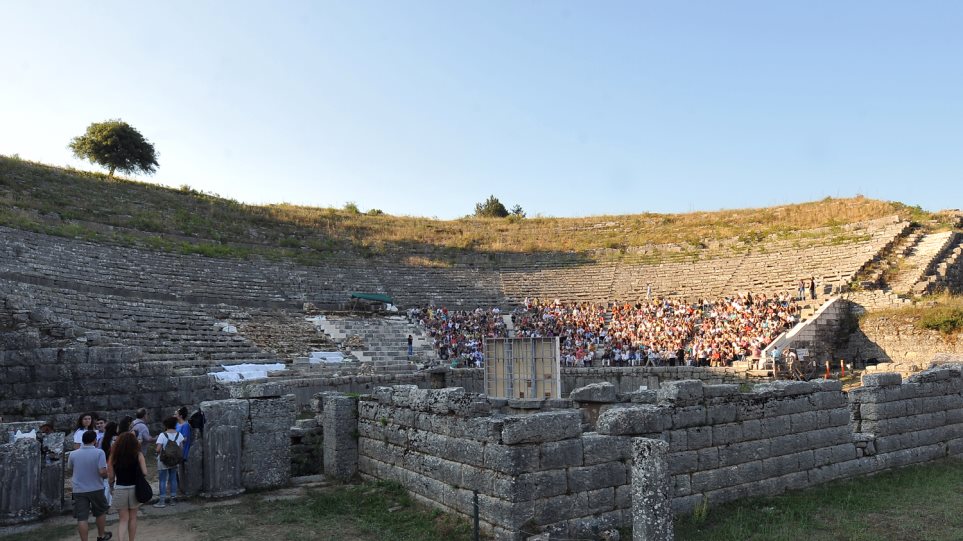 The 2nd festival of Dodoni, in Epirus, will begin on Saturday, July 7 "aiming to render the archaelogical site of Dodoni a point of reference for the whole region. An international symposium and four major music and theatrical events are going to highlight the universality and timelessness of the archaeological site and ancient theatre of Dodoni", the Greek state news agency ANA-MPE reports.
Although the festival is a challenge for the organisers, as the mayor of Dodoni, Christos Dakaletsis said during the Friday presser prior to the opening day of the event, it was set up by the local municipal authority in co-operation with the region of Epirus and the Antiquities Ephorate.
The praiseworthy organisation's events will be held in several parts of the ancient theatre in order to promote the archeaological site.
The audience will enjoy all performances and festival moments without paying a price, since there is free entrance.
The festival opens on July 7 with a two-day "Symposium" with the participation of 150 scientists from all over the world.
A concert performed by ERT modern music orchestra has been scheduled on July 30 followed by:
-Sophocles' "Electra" by the National Theatre at the Ancient Theatre of Dodoni on August 5
-Poet Yiannis Ritsos' "Eleni" directed by Dimos Avdeliotis on August 12 and
-A concert by Notis Mavroudis and Nena Venetsanou on August 26
Sponsors of the festival are Terna, Hellenic Petroleum, Energean Oil and Nea Odos…. / IBNA