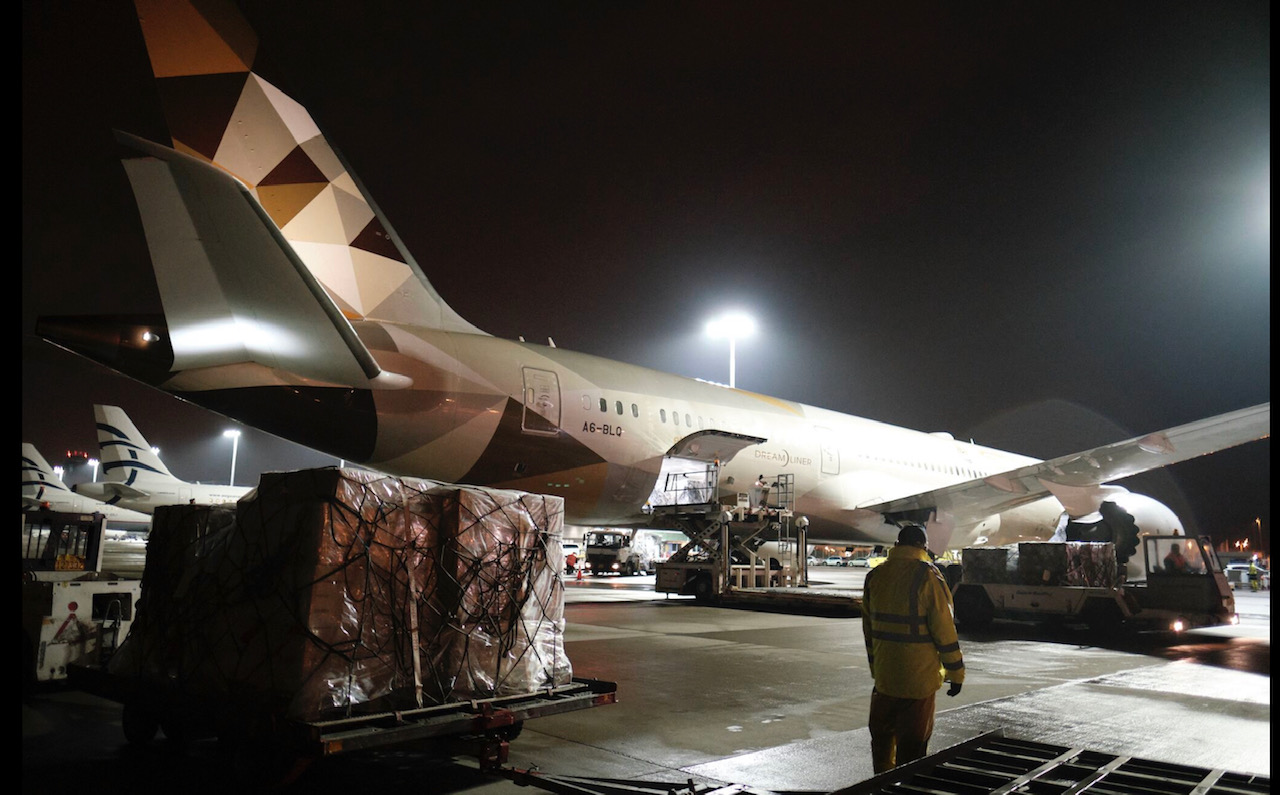 Medical supplies donated by the United Arab Emirates to Greece arrived on Thursday, March 26, 2020 at the El. Venizelos Airport. They will become immediately available to hospitals around the country and help meet the needs of the fight against COVID-19.
Approximately 11 tons of medical supplies arrived in Greece on a special flight by Etihad Airways. The supplies included—among other things—special coveralls for medical protection, medical gloves and sanitizers.
The assistance comes at the initiative of His Highness Sheikh Mohammed bin Zayed Al Nahyan, Crown Prince of Abu Dhabi & Deputy Supreme Commander of the UAE Armed Forces, and His Highness Sheikh Tahnoon Bin Zayed Al Nahyan, National Security Advisor of the UAE. It confirms the close relationship of the UAE with Greece. A relationship that began as economic cooperation, but thanks to the trust that was developed, it evolved into a strong bond.
The Prime Minister of Greece Kyriakos Mitsotakis personally thanked His Highness Sheikh Mohammed bin Zayed Al Nahyan, Crown Prince of Abu Dhabi & Deputy Supreme Commander of the UAE Armed Forces, and His Highness Sheikh Tahnoon Bin Zayed Al Nahyan, National Security Advisor of UAE. He emphasized that "the friendship and trust we share with the United Arab Emirates are dear, and especially during these difficult times the solidarity of our allies is evident—also shown through the delivery of valuable medical supplies today."/ibna