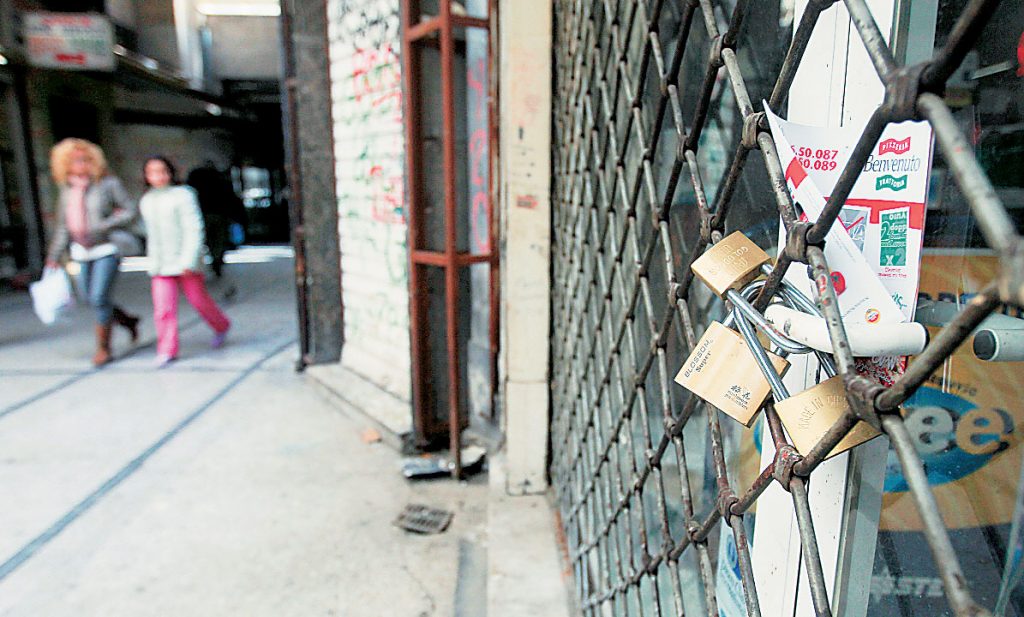 A survey conducted by Marc on behalf of the Hellenic Confederation of Professionals, Craftsmen & Merchants (GSEVEE) on the consequences and the behavior of small and very small enterprises against the backdrop of measures to curb the coronavirus spread, revealed shocking results. Based on these figures, it appears that 100,000 enterprises are facing closure in the upcoming period, while there is risk that 250,000 jobs will be lost (self-employed, employers and employees).
The key points of the survey include the following:
-7 in 10 businesses that remain open have recorded reduced turnover.
-7 in 10 businesses believe the biggest challenge they will face following the lifting of the restrictions will be the lack of liquidity
-1 in 7 businesses (approximately 100,000) will be facing closure after the restrictive measures are lifted
– 9 in 10 businesses believe the protection of primary residencies should be extended for at least 6 months
Closure of businesses
According to the survey, 80% of the respondents said that, once the restrictive measures were lifted, they would continue business as usual. However, a significant portion of 13% stated that there was a possibility of closing down permanently. In addition, an equally significant percentage (13%) said they would reduce their staff after the restrictive measures were lifted. Based on these data, there is a risk that in the upcoming period about 100,000 businesses will shut down and about 250,000 jobs will be lost (self-employed, employers and employees).
75% of businesses that responded there was a chance they would close their business are enterprises that have completely or partially suspended their operations. In other words, it appears that the risk of sustainability increases exponentially for those companies that have stopped operating or are underperforming in comparison to those that continue to operate despite difficult conditions and reduced revenues.
Redundancies on the horizon
A similar percentage of companies stated they will be reducing their staff. In particular, the companies that have partially or completely suspended their operations account for 79% of the companies that stated they might be reducing staff after the lifting of the restrictive measures.
The most important issue for 74% of the companies once the restrictive measures are lifted will be the lack of liquidity. Next up are obligations to the State (taxes-insurance funds) at a rate of 9% and obligations to suppliers at a rate of 6%. On the other hand, only 6% of companies believe they will not face any problems once the restrictive measures cease to be in force. These data also determine the areas of future intervention both in the demand and the supply side. /ibna