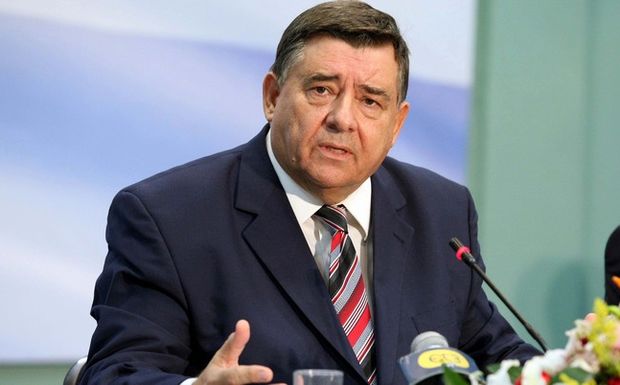 By Spiros Sideris – Athens
President of Right-wing party "LAOS", George Karatzaferis, might find himself faced with 3 felonies, after the preliminary findings of the auditing in his foreign accounts, by Chartered Accountants on behalf of the competent committee of the House.
Around EUR 6 million were found in foreign accounts of the President of LAOS, which are deposited in banks that are involved in kickbacks from Defence programs, while other suspicious "routes" are being investigated, according to the newspaper "To Vima". At the same time, the rest of his assets, which are estimated at EUR 20 million, are being audited.
The felonies, which he will likely be faced with if the findings are confirmed, are that of money laundering and of the submission of false "Asset Means Declaration", since for consecutive years he did not declare the offshore company of which he appears as a beneficiary, as well as the violation of the law for offshore companies. Indeed, according to a source from the House which the newspaper cites, a close relative of Karatzaferis will share his penal fate.
As it comes of the auditing of accountants of Karatzaferis' "Asset Means Decleration", he appears to be involved in the offshore company Catalina Ltd, which allegedly has been receiving remittances totaling EUR 1.65 million in two different periods, from a person who appears as an intermediary in order to close the agreement for the purchase of the Super Puma helicopters. As is made apparent from the statement of his "Asset Means Declaration", which he lodged as New Democracy MP in 1994 for the financial year 1993, he participated in Catalina Ltd. This document was published by the newspaper "To Vima".