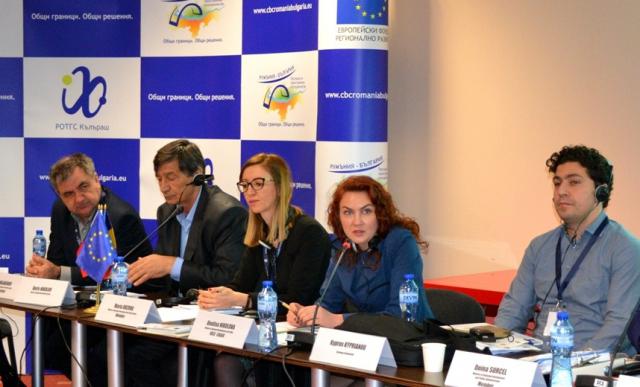 Sofia, March 26, 2015/ Independent Balkan News Agency
By Clive Leviev-Sawyer of the Sofia Globe
There is great potential for the development of the Bulgarian – Romanian border areas, with the cross-border co-operation programme providing an opportunity, Bulgarian Deputy Minister of Regional Development and Public Works Denitsa Nikolova said.
Nikolova was speaking at the March 25 inaugural meeting of the joint monitoring committee of the cross-border co-operation programme of Bulgaria and Romania for 2014 to 2020.
At the meeting, a package of application documents for the first call for project funding was adopted, the ministry said in a media statement.
"In line with the European Union Strategy for Europe 2020, in the new programme we have set more ambitious targets to expand the horizons of the region, to improve connectivity, to lead to sustainable development of natural resources and cultural heritage, to build capacity to manage the risks associated with the environment, to increase investments in support of green infrastructure," Nikolova said.
The budget of the programme in the new programming period is more than 255 million euro, of which 215 million euro is granted by the European Regional Development Fund.
The largest portion of the budget (38 per cent) is directed towards the first priority, the development of the cross-border connection between Bulgaria and Romania.
Twenty-five per cent of the funds are to be be spent by projects connected to environmental protection,
Twenty per cent of the money is to finance risk prevention projects and seven per cent is to be allotted to projects aimed at boosting employment rate in the districts near the Danube River.
The remaining funds are to be used to finance institutional co-operation and technical assistance.
Nikolova appealed to potential beneficiaries to be active and to implement projects that will lead to economic growth in the regions on both sides of the border.
On the Bulgarian side municipalities and organisations in Vidin, Vratsa, Montana, Pleven, Veliko Turnovo, Rousse, Silistra and Dobrich can apply.
"The most common association with this programme are the bridges over the Danube. I can categorically say that in the last programming period for the CBC programme with Romania, many bridges were built, based on dozens of partnerships established on both sides of the border, roads were built, a system for management and protection of the environment, support for partnerships, integrated tourism products, collaborations with many educational institutions and universities," Nikolova said.