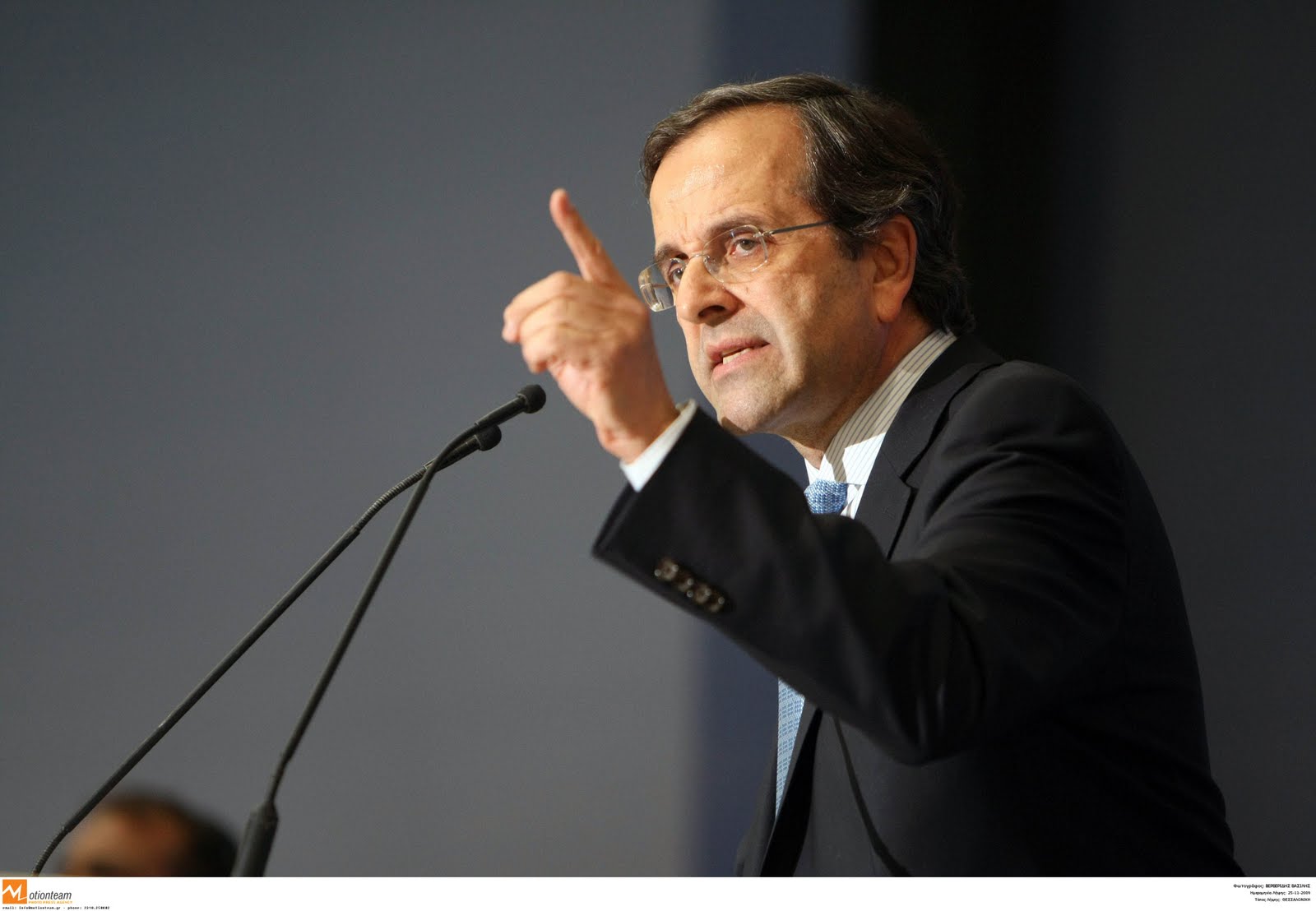 By Lefteris Yallouros – Athens
While it isn't yet known when the troika will return to Athens to resume talks on progress made in the Greece's adjustment program, one thing is certain. Upon arrival, Greece's entire political spectrum will be adamant that the economy – and the Greek people for that matter – cannot bear any more harsh fiscal measures.
Greek Prime Minister Antonis Samaras has been reiterating in all his latest public appearances and speeches that the government will draw the line at imposing new measures should troika inspectors request more austerity.
Speaking in Brussels this week, Samaras said "no" to new horizontal measures and stressed the need for solidarity and responsibility in Europe while underlining that Greeks have made great sacrifices that cannot be ignored.
Also this week, in a meeting with Euro Working Group chief Thomas Wieser in Athens, Samaras made clear that he will not accept new austerity measures being pushed on Greece and reminded the EU official that in November 2012 it was agreed that Greece will make sure deficits are cut while international lenders guarantee debt relief.
Government vice chairman Evangelos Venizelos also expressed opposition to a new memorandum of understanding imposing harsh measures and said a political discussion should be held at EU level. He also stressed the importance of a new German government being formed soon.
Finance Minister Yannis Stournaras told Eurogroup counterparts this week that Greece not only doesn't want a fresh rescue loan from its Eurozone partners but it also won't discuss the possibility of imposing new measures.
Meanwhile, Conservative MP Dora Bakoyiannis – a former Foreign Minister – said the Greek people can't take any more measures when asked to comment on reports that the troika is demanding fresh austerity measures are taken in order to rake in EUR 2 billion in 2014.
On Thursday, analysts of Greece's Alpha Bank said in a report that the economy is in no need of measures in 2014 as an expected primary surplus will be larger than expected in 2014.
Even Archbishop of Athens and All Greece, Ieronymos, spoke out against potential new austerity measures being adopted. Ieronymos called on the country's politicians to think of society that is currently suffering.