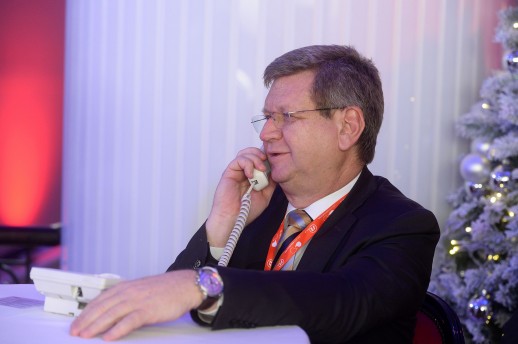 Zagreb, December 23, 2014/ Independent Balkan News Agency
By Marija Avramovic
Around 30% of the Croatian economy is in the area of gray economy, said the Minister of Labour and Pension System Mirando Mrsic in Slavonski Brod, where he presented the results of the measures taken as part of the program "2014-year of fight against illegal employment".
On Monday Mrsić presented figures, according to which gray economy makes up about 18% of the EU's  economic activity, while Croatia is second on the list, after Bulgaria, based on the share of the gray economy in the national economy.
He deemed it necessary to raise awareness of the damaging effects of illegal employment for workers and employers who duly fulfill their obligations.
"I think we still have work to do and that is the goal of today's visit. Around 30% of the Croatian economy is gray economy, and it's not just the black economy, but also non-payment of wages and not  taking note of overtime work", assessed Mrsic.
The Minister also confirmed that the government is preparing measures for retiring the officials immediately after the conditions for pension are met, which would allow the state administration to employ young and highly educated people.
"It is time for a change, when we have so many unemployed and when there is the need for young and highly educated persons to be introduced in the public administration. Our state administration is relatively old with a lower qualification structure than would be expected", Mrsic explained.
The Minister recalled that the Labour Act clearly states that after gaining the conditions (age and years of service) workers can retire.
"But in the state administration so far the practice has been that officials would retire at the end of the year and from now on they will go immediately upon fulfillment of the conditions", Mrsic said, adding that by joining the EU the Croatian state administration has become practically a part of the European Commission.
The government has prepared amendments to the Law on state officials and employees, which supposedly will be adopted as soon as this week.