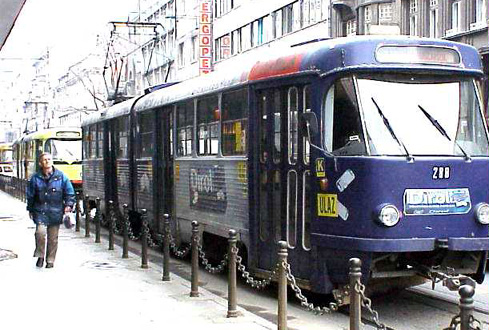 By Nevena Šarenac – Sarajevo
Employees from the public utility company 'Gradskisaobraćaj-Gras' (Public Transport) will gather today in front of the Sarajevo Canton building in order to express their dissatisfaction with the situation in which the company has found itself together with its employees.
Around 500 people will protest for lack of payment for pension and health care, late payments and other problems that are currently plaguing the operation of this company.
"Today we are organizing a two-hour protest where we will require that the company is brought to a situation where users and employees of the company will be satisfied'', said Amir Muminović, the Vice-President of the Union of Gras.
He warned that the company currently lacks vehicles for urban transport and that employees face a two-month delay in receiving their salaries.
"Today's protest is an action that we are taking in order to avoid a strike. If there are no discussions with the relevant and applicable guidelines, we will have to go on strike on Wednesday, 16 May, concluded Muminović.
The Prime Minister of Sarajevo Canton SuadZeljković believes that today's protest by Gras employees is orchestrated.
At today's conference for journalists, Prime Minister Zeljković said that the dates for which the strikes are scheduled are not random, since 15 May is when the mandate for Acting Director of this company MuberaBegić-Žiga expires, and on 16 May in Sarajevo a number of investors are expected to arrive in order to participate in the international investment conference 'Sarajevo Business Forum 2013" that begins on 17 May.
"Five of the strongest investment funds in the world, except for the US, are coming to Sarajevo on Thursday. The top five people are coming, of which the least strongest is able to invest 45 billion dollars in one year'', explained Zeljković.
He said that the chaos that would once again ensue in Sarajevo around public transport will not be tolerated, recalling that in the last three months this company had three strikes.
The protest by Gras employees will be held in the afternoon in front of the building of the government of Sarajevo Canton.