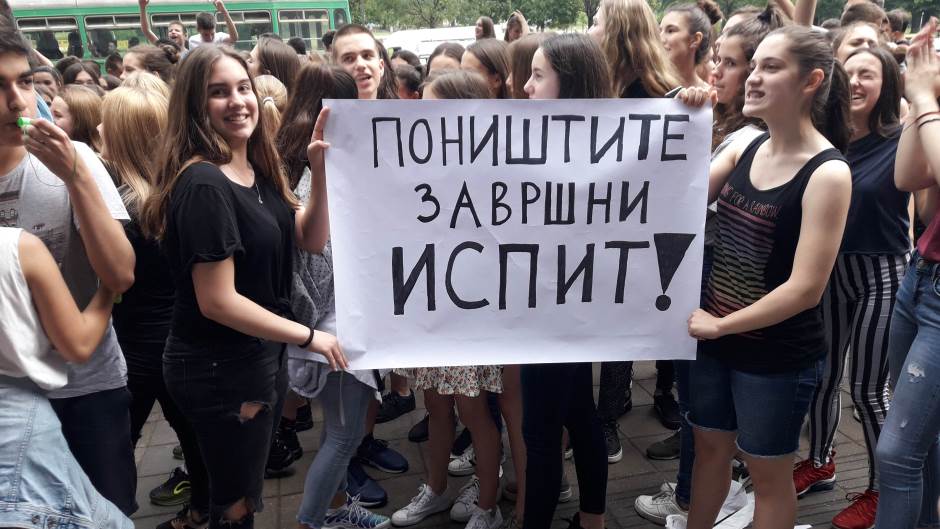 The graduation examinations in mathematics for the primary schools in Serbia was postponed, after the test appeared in the social media. Instead of today, the examination will take place on Thursday. Education Minister Mladen Sarcevic said there was a "big possibility" that the so called combined test, which consist of questions from other subjects, has been leaked as well. "The possibility is big. The police is investigating whether someone has opened it (combined test)", Sarcevic told website insajder.net.
The pupils in Belgrade have organized protest, demanding the cancellation of all examinations and Sarcevic's resignation. The opposition also calls for the minister to be sacked.
Sarcevic announced that a "backup version" of the combined testing would take place tomorrow. When asked whether all tests should be canceled, as it was the case in 2013, he said "there is no reason to do so".
In 2013, an employee in the state owned printing company had stolen the tests in Serbian language and mathematics. Subsequently, the tests leaked to the public. The government had decided to cancel the examination and children enrolled to secondary schools on the basis of their exams in primary schools.
At the protest in front of the Education Ministry, students demanded for the same solution, as well as Sarcevic's resignation. The opposition requests the postponement of entrance exams for the high schools and minister's sacking as well.
"The mathematics examination is very stressful for both children and teachers. The Ministry was supposed to organize everything in the best possible manner. Whole generations lose their confidence in both the educational system and the evaluation of studying and work because of things such as this. As a politician and even more as a parent I expect the minister to take responsibility", said Bosko Obradovic, leader of the group Dveri.
Similar announcements have been released from Democratic Party and Popular Party. The latter stated that "it is not acceptable for children… to pay the price of a corrupted and incompetent system"./ibna