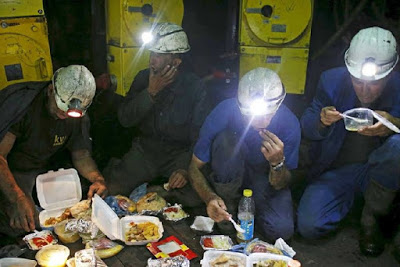 In BiH, December 21st  is dedicated to the miners (Miners Day) and on Thursday, at the Gračanica Coal Mine, near Gornji Vakuf-Uskoplje, "a special ceremony was organized, where outstanding business results in 2017 were highlighted", read Sarajevo Times.
The impressive news had to do with the coal production that thanks to the miners who work there, it was 25% than expected.
Results spoke of a mine digging plan that was surpassed by 10%, coal production by 25% while the realisation was over 30% greater than what had been planned.
The relevant trade unions praise the work of the nearly 200 miners of Gračanica and say that, thanks to improved working conditions, people's performance can exceed all expectations.
Muamer Causevic, the president of the Gračanica trade union said, "Our members are satisfied with their income, as well as the fact that they retire without any problems, since all the fees have been paid to them. The miners perform their job professionally and correctly, which is why they deserve better material and social status. They never complain, even when they work in extreme circumstances", underlined  Causevic…/IBNA
Photo (Library)