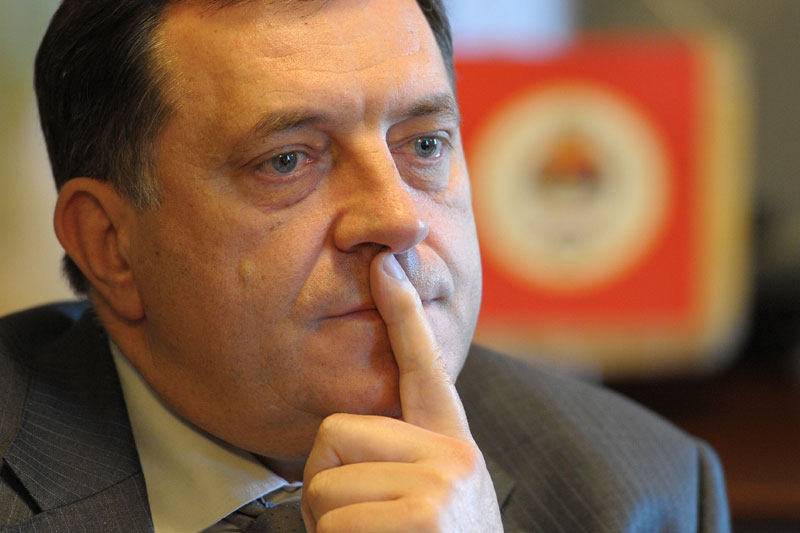 Sarajevo, January 12, 2015/ Independent Balkan News Agency
By Mladen Dragojlovic
Kolinda Grabar Kitarovic election for Croatian president caused different reactions among politicians and analysts in BiH.
BiH Social Democratic Party (SDP BiH) delegate in state Parliament, Sasa Magazinovic, expressed his hope that Grabar Kitarovic will have respect for neighboring BiH in a manner that support its path to euro integration and NATO, but without interference in the internal political issues of the state.
"We hope that she will not misuse the internal situation in BiH on the political field to collect political points for herself and the party, which put her forth as candidate for Croatian president", said Magazinovic to media in Sarajevo.
He added that it is no secret that politicians in neighboring countries often speak of the internal issues of BiH. Magazinovic believes that the candidates in Croatian presidential campaign raised the question of internal structure of BiH.
Croatian nationality vice president of Republic of Srpska, Josip Jerkovic, in his first reaction, welcomed Grabar Kitarovic win on the elections in Croatia and added that he is convinced that she will contribute to the improvement of conditions for BiH Croats.
"I do not expect that newly elected president will have influence on the politic in BiH, but I expect that she will create good links with institutions in Republic of Srpska and BiH. BiH Croats are encouraged by her statements that she will do everything to achieve full equality of Croats in BiH as a constitutional nation", Jerkovic said.
Professor of european integrations and international relations on Mostar university, Mile Lasic, is not so excited on the election of Grabar Kitarovic. He told the media that Croats in BiH should not expect big differences in Croatian policy.
– These expectations are unrealistic and it is necessary to support the process of constitutional changes in BiH, in order to gain full equality of all nations in BiH, said Lasic.
He emphasised that "serious countries" have permanent foreign policy, which do not change from day to day, or depend on who is in power, but they part of a state strategy. Lasic wants to believe that Croatia has such an approach to Croats in BiH.
Gostimir Popovic, analyst from Banja Luka, said to the media that Serbs have no reason to believe that Croatian policy regarding BiH will become better in future.
"Election results in Croatia gave legitimacy to right wing forces in that state, which will have sharp relations toward Republic of Srpska and all of those who are not Croats. They will try to achieve a better "position" in region and their attitude towards RS will not be benevolent", said Popovic.