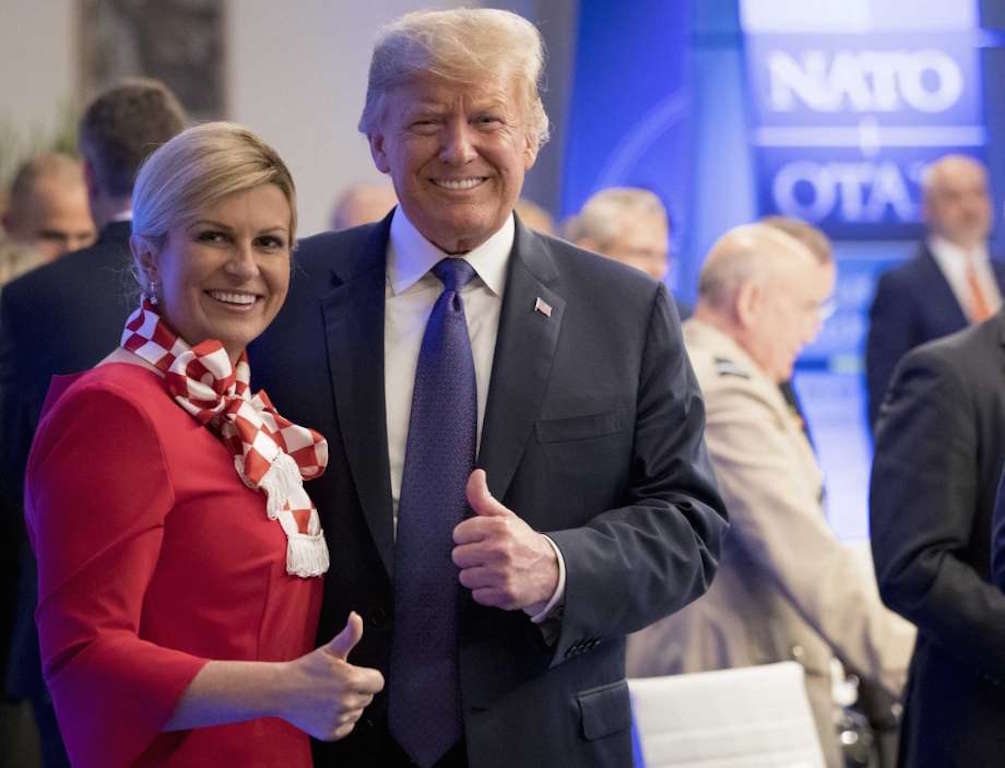 The President of Croatia Kolinda Grabar-Kitarović spoke of the two-day NATO summit in Brussels where she participated, saying that despite tensions, it has been a successful one.
As all other members know too, the tense climate was caused by the American President Donald Trump who arrived in the European capital demanding allies not only meet NATO's 2% of GDP defence spending targets but double them to 4%.
"I knew that Mr. Trump would come to the summit with firm demands that members meet the spending targets of 2% of GPD and 20% of that amount on technical modernization of their military capabilities. I think he is right. We committed to this level of spending at the summit in Wales. I would describe this as an investment. Of course, this talk about 4% was a surprise to everyone, because we all agreed on projections until 2024. However, I belive that the members have come to a firm agreement that we can't just keep making promises. We must act on them", Grabar-Kitarović noted.
HRT reports that due to the tension that run particularly high, there was a moment that NATO Secretary-General Jens Stoltenberg, who chaired it, "asked the leaders of Ukraine and Georgia to leave, so the allies could deliberate alone. It is unclear if Trump's demands were a negotiating tactic to get allies to make good on the 2% figure."
Croatia had already raised its defence budget considering to keep up the same pace, along with upgrading its defence technology in accordance with western standards. Grabar-Kitarović appeared pleased with the alliance because, as she put it, NATO was paying more attention to its members in South Eastern Europe. "There are many treats coming from the south, like terrorism and radicalism. That is why enlargement is important", she said.
While speaking to journalists covering the NATO summit in Brussels
As far as the U.S.-Croatia relations are concerned, the Croatian president told the press she had spoken to president Trump, "underscoring the need for a double taxation agreement between the US and Croatia, which would lead to greater investment and trade between the two countries."… / IBNA
Main Photo: Croatian president Kolinda Grabar-Kitarović with her American counterpart, Donald Trump