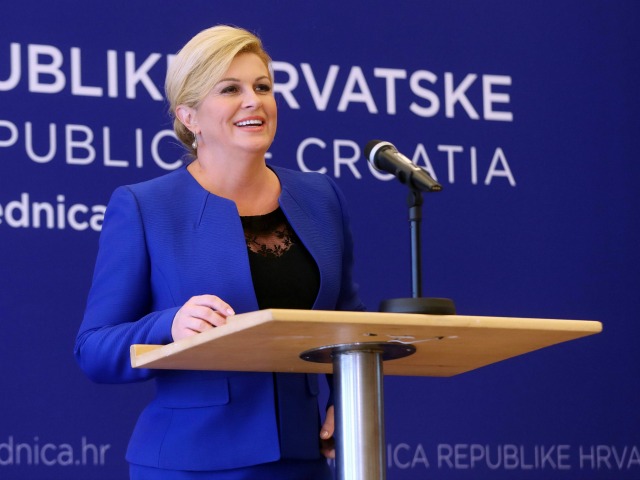 London, October 13, 2016/Independent Balkan News Agency
Croatian President Kolinda Grabar-Kitarovic said in London on Wednesday that Croatia needed to improve the business environment for innovative companies that were relocating abroad because they could not realise their ideas in Croatia.
Grabar-Kitarovic concluded her two-day official visit by meeting with owners of IT startup companies in the Bloomberg offices.
"We obviously have a problem if we don't focus on the reasons why we are losing young talented people who are particularly investing in the innovations sector and why their ideas are not realised in Croatia but here in Great Britain or elsewhere," she told the press after the meeting.
The president said she wanted to hear from owners of startup companies, both those set up abroad and those set up in Croatia which had been relocated to Britain or elsewhere, why they had done so.
Noting that this question was primarily for the government, she stressed that she felt it was her duty and responsibility "to steer certain processes and work with the government to do as much as possible for the development of the national economy." One of the preconditions for this is certainly to improve the investment climate, she added.
Grabar-Kitarovic said she expected the new government to focus much more on vital issues such as improving the investment climate in the country, providing opportunities for young people in order to deter them from emigrating, and improving the business environment.
Source: aboutcroatia.net