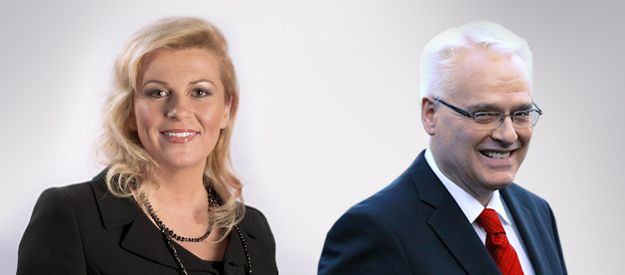 By Marija Avramovic – Zagreb
The winner of this year's 299th Sinjska Alka held on Sunday in the town of Sinj was Denis Gugic, who scored a total of eight 'punat' (one is worth three points), the upper field two points and one lower field worth one point.
Croatian President Ivo Josipovic, sponsor of Sinjska Alka, congratulated the winner awarding him with a sword and a golden ring with the croatian coat of arms, as well as his squire giving him a holster and a silver ring.
Gugić is a 43-year-old director of sports at the Zagreb Hippodrome and national champion in hurdle riding. Originally he's from Sinj, but now lives and works in Zagreb, and this is the second Alka he has won after 2002.
In 2010, the competition has been inscribed in the UNESCO Intangible Cultural Heritage Lists and only men born in Sinjska krajina (city of Sinj and surrounding villages) can take part in the Alka and it is considered a great privilege to participate in the tournament.
Attending the racecourse were several thousand visitors, including Parliament Speaker Josip Leko and his vice-presidents Nenad Stazic, Tomislav Culjak and Zeljko Reiner, MPs, ministers Gordan Maras and Anka Mrak Taritas, Archbishop for Split-Makarska Marin Barisic and other church dignitaries, governors and mayors, including the mayor of Zagreb Milan Bandic and members of the diplomatic corps.
President of Croatian Democratic Union (HDZ) Tomislav Karamarko visited Alka as well and with him, for the first time since HDZ nominated her for the presidential elections, was Kolinda Grabar-Kitarovic.
The mentioning of her name by the announcer of Sinjska Alka was followed by the loudest and longest-lasting applause from the full grandstands at racetracks in Sinj.
"The important thing is to see people and celebrate this festive day with them, cheer up and rejoice with them, but also to hear what they think, how their lives are today, what are the problems here in Sinjska krajina, because what burdens Croatian men and Croatian women is what will my program and the future governing of Croatia will be based on", Grabar Kitarovic told reporters in Sinj.
When asked if she has a message for Prime Minister Zoran Milanovic in regard to his statement that she chose the wrong side, Grabar Kitarovic said: "he should finally begin doing his job, and not caring about mine".
Karamarko told reporters that next year, when the 300th anniversary of Sinjska Alkawill be celebrated, Grabar Kitarovic will present the winner with a shield, which is traditionally presented by the President of Croatia.
Asked whether today in Sinj is the first day of the presidential election campaign, since his opposing candidate Grabar Kitarovic was there too, Josipovic said no.
"I wouldn't say that, the campaign begins somewhere in the fall, we're just doing our job and all of us who are today in Sinj, are here to honor a big and important tradition which for the last 300 years sends a message of patriotism, unity and heroism", Josipovic stressed.