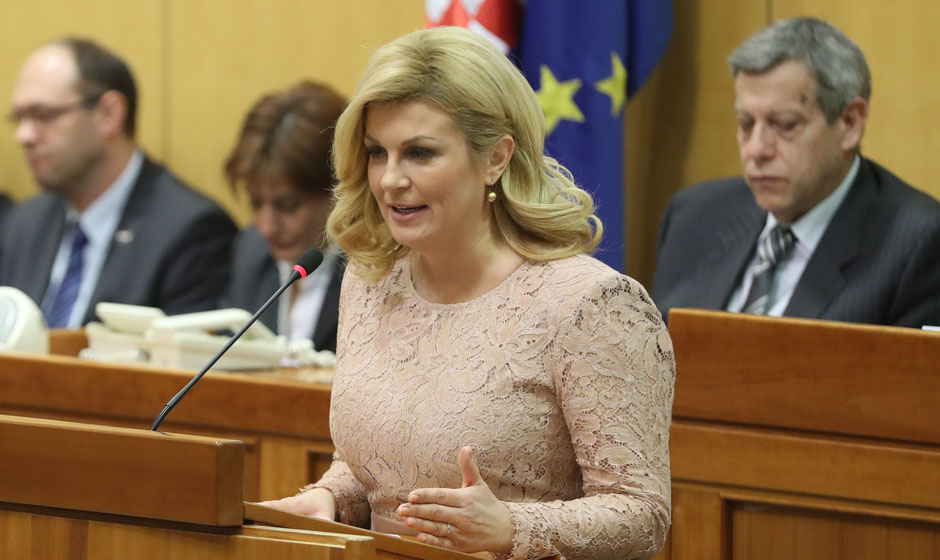 Collective memory is important but collective guilt could be too much for a whole nation and most probably very unfair and also unhelpful for future generations (of that particular nation). Croatian President, Kolinda Grabar-Kitarović, too, spoke to the UN Security Council about her country's collective guilt, supporting the unjustness of accusing a whole country for the deeds of certain individuals. Her words are strictly connected with the sense of guilt her compatriots refute being placed upon them, and has to do with the latest ruling against six Croats from Bosnia and Herzegovina at the ICTY.
Ever since November 29, when Prlić et al. (as the case is known) were presented with the verdict by The Hague Tribunal, Zagreb has been critical of the sentence, according to which the six guilty persons would have to spend a total of 111 years in prison for crimes against Muslims in the Croat-Bosniac conflict from 1993 to 1994, reports HRT.
The reading of the judgement was overshadowed by the shocking suicide of General Slobodan Praljak, "who drank potassium cyanide after hearing that he had been sentenced to 20 years in prison" inside the actual courtroom, leaving everyone there as well as the public that was following the trial flabbergasted and totally unable to understand how he managed to bring the small bottle with him.
During the UN Security Council session, Croatia's head  said, "It is not easy to gather the strength to recognise that some of your countrymen committed crimes and that they must be held responsible for them. We faced this truth in Croatia and expect the same from others. We refute interpretations of the mentioned judgement in the Prlić et al. case saying that Croatia, the Croatian leadership at the time or the Croatian people were charged and proclaimed guilty", highlighting that "every interpretation of this judgement outside a legal framework and without explicit findings necessary to determine criminal responsibility of Croatia or its leadership, leads to the wrong path and is wrong".
Grabar-Kitarović did not refrain from reminding those gathered "that Croats in Bosnia and Herzegovina were victims of war crimes, which were committed by the majority Bosniac B&H Army, especially in central Bosnia", specifically noting that "those crimes have not been punished yet"…/IBNA