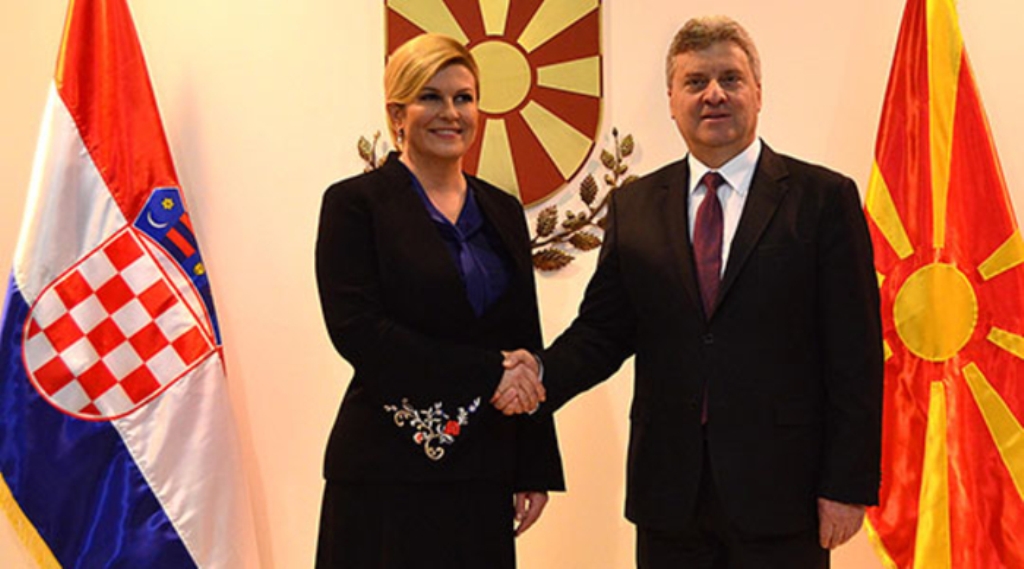 Pending issues between neighboring countries should not act as obstacle in the path toward European Atlantic integration. This was said today in Skopje by the presidents of Croatia and FYROM, Kolinda Grabar-Kitarovic and Gjorge Ivanov.
The Croatian president, who is staying on an official visit in FYROM, said that the two countries have good neighboring relations and that they have no disputes.
"We praise the European Commission's recommendation for the start of accession talks between Republic of Macedonia and the EU. Croatia will do everything in its power in order for your country to be given a date for the start of accession talks in June", the Croatian president said.
Meanwhile, Ivanov said that this visit is part of the agenda for the strengthening of cooperation. Asked by journalists about the negotiations on the name, Ivanov said that there's no information. "I don't have any information as to what has been discussed in Vienna. You should ask the government and the Foreign minister", said Ivanov after the meeting with the Croatian president. /ibna/