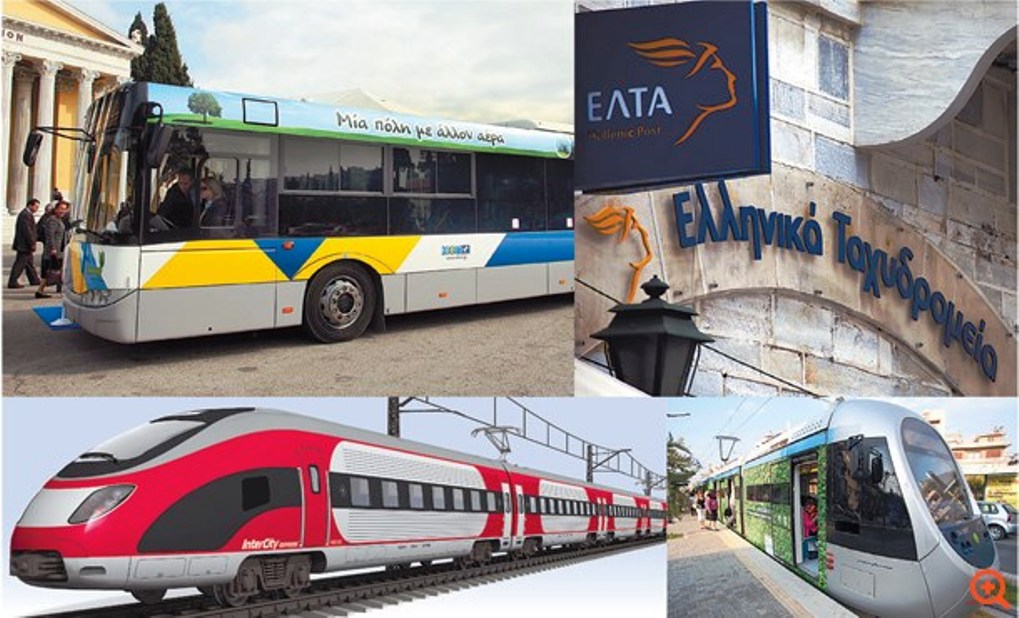 Athens, May 20, 2016/Independent Balkan News Agency
By Spiros Sideris
The Greek government is planning a wave of privatisations, with the inclusion of  public companies and organisations in the Public Holdings Company.
The companies transferred to Public Holdings Company is OASA (Athens Urban Transport Organization), the OSY (Road Transport), STASY (Stationary Transportation), OSE (Hellenic Railways Organisation), OAKA (Olympic Sports Center of Marousi) and ELTA (Greek Postal Service), according to Finance Minister Euclid Tsakalotos.
He added that under discussion between the government and institutions, for the second round, the inclusion of other companies in the new investment and privatisation fund.
The Finance minister stated that six SOEs (PPC (Public Power Corporation), EYATh (Water, Sewerage Company of Thessaloniki), EYDAP (Water Sewerage Company of Athens) ELVO (Greek Vehicle Industry), Athens Metro, BUILDING INFRASTRUCTURE) are not certain to be transfer to the new Fund, as the matter is to be discussed in consultation with the institutions.
To the revelation of companies that are being transferred to EDISY made the Finance minister, as the New Democracy, through the Maki Voridis, insisted that missing from the multi-bill is an annex including 19 government bodies' concessions to the new fund and spoke of a non-existent meeting that does not comply with the terms of the constitutional legislator.
Also, the parliamentary spokesman of SYRIZA, Socrates Famellos, said there are no other Annexes beyond those deposited in the bill, and thus was completed – after two and a half hours of tension, confrontation and severe confrontation – the discussion on procedure.
However, Voridis expressed his position of the deliberate omission of information from the government regarding the bill, while on his part, Famellos said rather that the ND is the one that seeks to have other contracts.
Also, all the opposition parties submitted a request to postpone the meeting, which was not accepted by the majority.
Also in this case ND disputed the result and called for the counting of the present MPs, which the Commission President, Makis Balaouras rejected by referring to efforts by the opposition to further delay the process.
On Friday, at 10 am the extra-parliamentary bodies are invited to state their case, with the aimed to complete the adoption of the draft law by the Committees by night and introduce it in the plenary on Saturday morning.