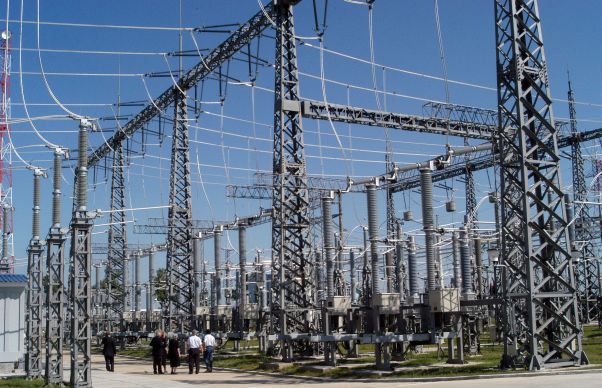 The government approved on Thursday during the ordinary sitting a decision allowing the ban of electricity exports during crisis situations, in force from January 16-February 15, the Ministry of Energy informs.
According to a release, Energy Minister Toma Petcu presented on Thursday an analysis regarding the functioning of the National Energy System following six days of harsh winter with historic highs in terms of consumption of natural gas and electricity. On the other hand, Transelectrica warns about an imminent crisis in the SEN operation due to weather forecasts.
The government adopted the above mentioned decision allowing Transelectrica to make tough decisions, such as banning energy exports. On Wednesday Transelectrica, having the monopoly in electricity transmission, notified the Energy Ministry, the Economy Ministry and the National Authority for Energy Regulation (ANRE) regarding the imminence of a crisis situation in SEN operations.
The notification brings as arguments the weather forecast for severe cold (January 17-20), the deficit in electric energy due to the low level of Danube with flow reaching a minimum of 1,800 cubic metres per second and the fall in water reserves in large hydropower reservoirs following the use of water to offset the system. Another factor is the deficit of electric power in the neighbouring countries, given the cold wave since January 6.
Romania has reached consumptions of natural gas of over 70 million cubic metres per day and of 9,500MW electric power in peak hours. The power output in wind farms is on deficit, whereas the supply with coal of the energy complexes Oltenia and Hunedoara has been hampered due to transport difficulties. The Energy Ministry claims failures in productions were registered by some energy groups. Energy Minister Toma Petcu argues the government decision does not mean immediate implementation, but it is a 'plan B' to be considered in certain conditions.
"The decision adopted today is the need to have a legal framework to use if the people and the energy system are in peril. Any country places safety above any profit margin," Petcu said. Transelectrica might also decide to shift to using alternative fuels such as naphtha instead of gas in heat plants, if there is a deficit in natural gas supply.
"The government decision is aimed at protecting the population from the risk of cutting electric power supply and would mean the transport operator's intervention on the transactions of electric power for export," the Energy Ministry informs. In crisis situations, the decision would allow cutting down power supply to companies. The decision was made according to a European directive allowing a member state, in the event of a sudden crisis on the energy market which could threaten the safety and security of people, to adopt temporary safeguarding measures./IBNA
Source: romaniajournal.ro