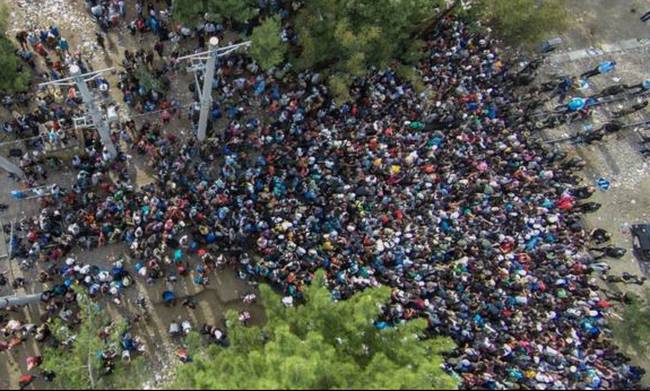 Athens, March 3, 2016/Independent Balkan News Agency
By Spiros Sideris
The decision of the Ministry of Economy with which there will be a plafon in the prices of certain goods, which are sold along the Athens – Thessaloniki – Evzoni road, on which the bulk of the refugees are moving, has been published in the Official Gazette
According to the decision: "In order to avoid phenomena of exploitation and other fraudulent practices, a a plafon has been set for certain goods, which are sold by certain points-businesses that located along the  Athens – Thessaloniki – Evzoni road and have direct access on the said highway or side-parallel roads and the provincial road connecting Evzoni with Idomeni".
It is noted that the selling rates refer to the standing and not the seated customers, to whom are provided services (orders to be served by waiters).
The manufacture, possession and distribution of goods in tariff is mandatory at all times of for companies that offer such products.
The shops will indicate their price lists in a special box with capital letters in Greek and English as follows: • «FOR CUSTOMERS THAT ARE NOT SEATED, BOTTLED WATER, SANDWICHES, TOASTS, TEA, JUICES E.T.C. ARE AVAILABLE AT REGULATED PRICES ». Also in the price lists specific values ​​should be mentioned for the species tariff.
Violatotion will be punishable with an administrative fine of EUR 500 for exceeding per product and 500 euros for lack of a kind.
This plafon will be maintained for as long as is deemed necessary, the Secretary General of Trade and Consumer Protection Antonis Papaderakis said at a press conference.
"Refugee Support Account" in the BoG
"Refugee support account" is being created at the Bank of Greece by decision of the Deputy Minister of Finance Tryphon Alexiadis. In this account will be deposited amounts for assistance to refugees from any natural or legal person and will be transferred amounts deposited in other banks. The movement and any process and detail on the said account will be determined by a subsequent decree or act.