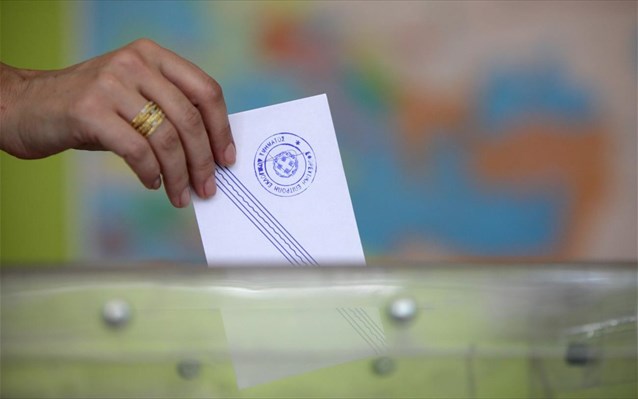 Athens, May 16, 2016/Independent Balkan News Agency
By Spiros Sideris
With a will to strengthen democracy and representativeness in relation to enhancing the participation of young people, Interior Minister Panagiotis Kouroumplis expressed the thought to "break down" in four the constituency of Athens B', which would elect no more than 10 MPs from the 44 elected today. On the issue of the electoral law the Interior Minister will inform the prime minister, but as he made clear, "the electoral law should be voted early, after sombre dialogue with the parties, so that it would not received just 153 votes".
Calling "sine qua non" the breaking down of the constituencies, the Interior Minister stressed that "the electoral law will be based on principles that will bring a radical reversal, radical changes to what stood until now". Referring specifically to Athens B', the minister pledged that "we will attempt this radical change because what stood distorted Democracy and served certain people within the parties, who were good at relationships, friendships". "The issue will be discussed with the Prime Minister and then the dialogue will start", stated the Interior Minister, convinced that "democracy will work in the country".
At the same time, the minister raised the issue of lack of internal party democracy and noted that there must be "efforts to target the 40% of young people who are averse to politics and does not appeal to them", while regarding the Local Governance he announced that "there will come an Act for its re-institutionalization and an attempt will be made for the radically overthrow and change of the state model".
According to the daily "To Vima", the new electoral law provides, among other things:
The breaking down of large constituencies. No constituency will have more than ten MPs.
Especially Athens B', the largest constituency in the country, will be broken into four parts.
Allows the programmatic electoral cooperation between parties, something that the existing election law did not foresee.
The bonus of seats is reduced from 50 to 30 and it will be for parties or coalitions of parties with 40% of the vote and above.
Establishes the proportional representation for 270 MPs.
Maintains the 3% threshold to enter Parliament.
Introduces a mixed system, both with a cross (in the county) and with a list (in the prefect).
Leaves open the issue of the reduction of seats from 300 to 200.
The establishment of social control of parliamentary candidates. If this motion passes, it means that there will be preliminary elections for the selection of candidates MPs in every constituency.
Is introduced for the first time the 12-year service for MPs.
Under consideration remains the reduction of MPs and whether expatriates will be given the right to vote.