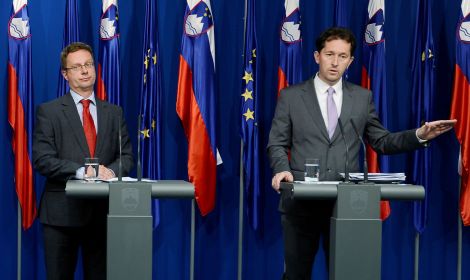 The cabinet confirmed on Thursday the deal on pay cuts in the public sector initialled on Tuesday by government and union representatives. It moreover decided to raise the compulsory fee for public broadcaster RTV Slovenije and backed the announced VAT hike.
The measures are incorporated into changes to the act on the implementation of the 2013 and 2014 budgets, which follow the idea of greater flexibility in the redistribution of material costs, a key demand by trade unions.
Cuts of EUR 108.6m for this year and EUR 182.6m are to be secured through a mix of cuts in base pay, lower government contributions in the additional public sector pension scheme, halving of the bonus for academic title and reduction of sickness benefits.
Another EUR 99.3m and EUR 25.3m respectively are to be secured through redistribution of material costs.