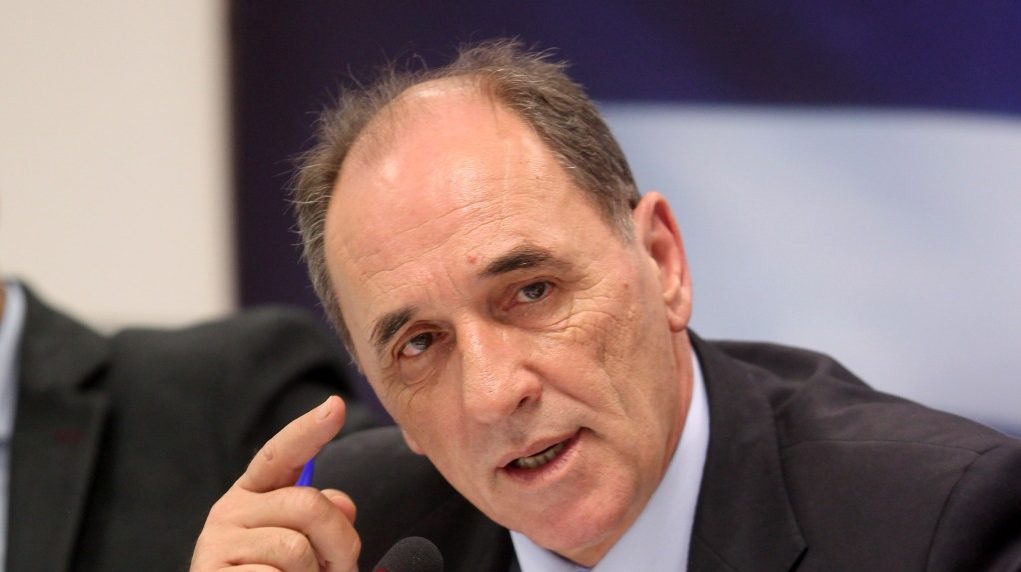 "Arbitration process was imperative as it referred to the heart of the investment , which is creation of a metallurgic industry in Greece. We chose arbritration to offer a permanent solution," Environment and Energy Minister Giorgos Stathakis said on Tuesday, commenting on developments in Eldorado Gold.
Speaking to AMNA radio, Stathakis said: "The investment plan, approved by previous governments, has three parts: Skouries, Olympiada and metallurgy to produce clean metals. This third part has not been licensed and we believe that unless this issue was resolved, the terms of the contract were not fully met. This is the stake,", adding that the metallurgy issue was the cause why previous investors failed.
Stathakis reiterated that the government has pledged that "the result of arbitration was obligatory", adding that the government was moving step-by-step adhering to the contract.
Commnenting on the Hellinikon project, Stathakis expressed his confidence that as long as everyone moved within the law and there was dialogue, there was no reason for the investment to be blocked. "From our side, all steps have been made correctly, we have -for the first time- submission of a plan by the investor, there are issues to be resolved but these are fully manageable in my opinion," he said.
Stathakis said the government has set a 15-day timetable to deal with the oil spill. The Greek minister said that a regional development conference in Crete, to be held in Heraclion, September 20-21, will include significant issues in its agenda, related with the energy sector.
Commenting on the ongoing negotiations with the institutions ahead of completing a third review of the Greek program, Stathakis said the government was preparing to be ready to complete the review before Christmas./IBNA
Source: AMNA