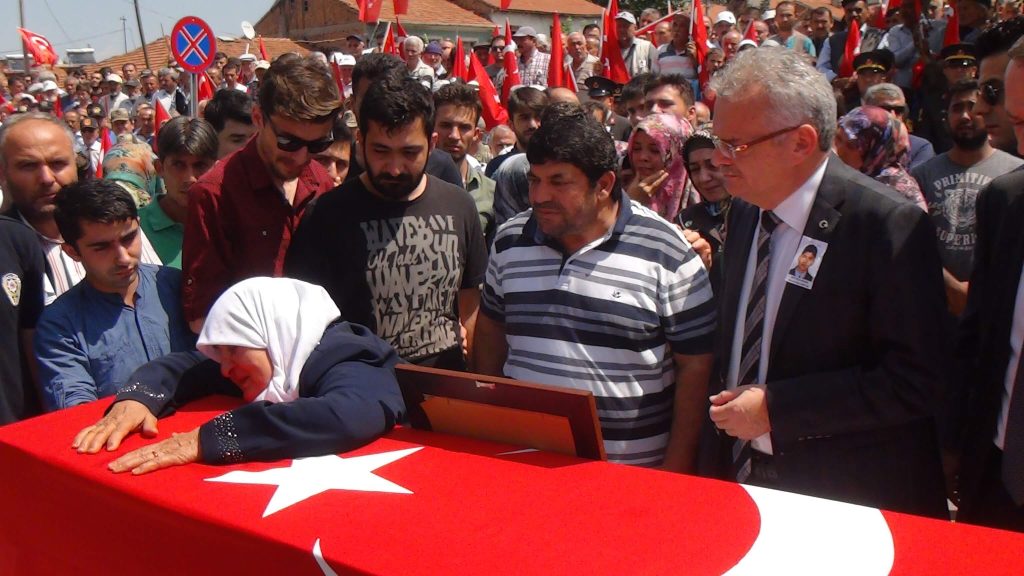 Ankara, October 10, 2016/Independent Balkan News Agency
Ten soldiers and five civilians were killed on Oct. 9 in an outlawed Kurdistan Workers' Party (PKK) suicide bomb attack targeting a military road checkpoint in the Şemdinli district of the eastern province of Hakkari, the Hakkari Governor's Office has announced, revising the previous civilian death toll to five.
The governor's office stated that Infantry Lt. Ömer Baydıllı, Gendarmerie Specialized Sgt. Mustafa Bodur, Gendarmerie Specialized Sgt. Ertan Bayraktar, Gendarmerie Specialized Sgt. Bayram Aksu, Gendarmerie Pvt. Evren Kara, Gendarmerie Pvt. Eyüp Hacıoğlu, Gendarmerie Pvt. Erkan Özdemir, Gendarmerie Pvt. Latif Aşik Muslu, Infantry Pvt. Hasan Aydoğdu and Infantry Pvt. Özkan Altınoku were killed in the attack.
It added that according to initial examinations, eight civilians had been killed in the suicide attack but revised the civilian death toll to five, including an Iranian citizen, after scanning records in hospitals.
The office said Iranian citizen Shemsettin Resai, born in 1966; Bahri Fırat, born in 1987; Oğuz Uysal, born in 1992; Sinan Erbaş, born in 2000; and Selami Çevik, born in 1985, were killed in the attack.
According to the statement, the treatment of eight soldiers and 12 civilians is continuing, with one in critical condition, in hospitals in Hakkari and Van.
Five soldiers and one civilian have been discharged from hospital, it added.
Earlier, Prime Minister Binali Yıldırım had stated that 10 soldiers and eight civilians were killed in the attack in which a PKK bomber blew himself up inside a bomb-laden pickup that drove into the Durak gendarmerie road checkpoint in the district.
Source: Hurriyet