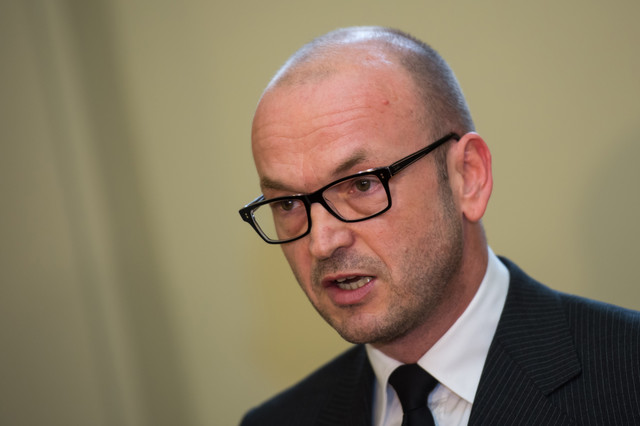 Review by Christos T. Panagopoulos
Economist Boštjan Jazbec, 43, will take over at the helm of Banka Slovenije on Wednesday as Slovenia's fourth central bank governor. He succeeds Marko Kranjec, who is retiring at a time of an unenviable economic situation and ahead of key steps in the restructuring of the loss-ridden banking system.
Put forward by President, Borut Pahor, Jazbec won overwhelming support in parliament on April 2 with 77 MPs voting in favour and seven against. With the exception of the Social Democrats coalition (SD) MPs praised his expertise and experience.
The change at the banking regulator comes as banks are preparing to start cleaning up their balance sheets to get rid of the accumulated non-performing loans.
After the many difficulties that accompanied the decision to set up the Bank Asset Management Corporation, the bad bank, the project hit a new snag as the pilot transfer of toxic assets from the NLB bank was put on hold pending approval from Brussels.
Slovenia and the European Commission disagree over what is the right price and the cost of the transfer. The Commission has demanded an independent external review of the quality of bank assets and system-wide stress tests of banks, which were to be completed by Deloitte and Oliver Wyman by the end of this week.
Source: Slovenia Times