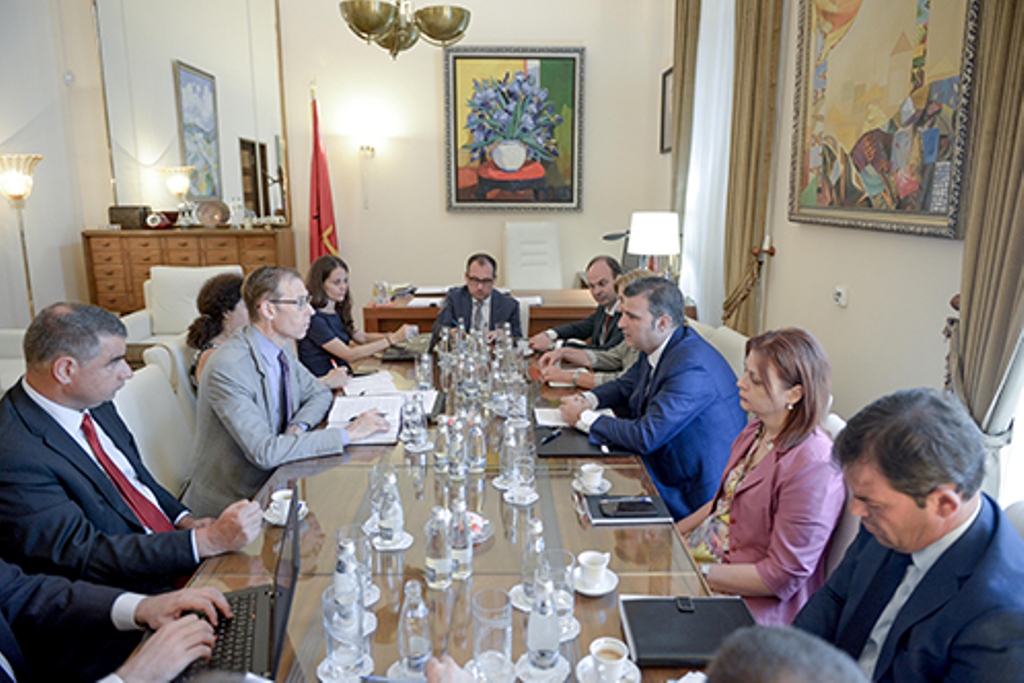 Governor of the Bank of Albania, Gent Sejko has held a meeting with representatives of the International Monetary Fund as part of the continuous process of exchanging opinions and cross-institutional dialogue.
The governor said that macro-economic environment in Albania is sustainable and that it offers the necessary conditions for a positive economic growth.
He also told IMF officials that the Albanian banking system is characterized by high liquidity rates and that it's well capitalized.
Sejko also stressed the measures taken by the Bank of Albania to preserve and guarantee the stability of prices in the country. In this contest, he briefed the participants on the decisions taken by the Bank of Albania for inflation and currency rates, stressing that the intervention of the Bank of Albania in the forex market has yielded positive effects.
Meanwhile, the head of the Central Bank also mentioned the concrete measures being implemented to reduce NPLs, where the latest figures suggest that their level has gone down to 13.3%. /ibna/