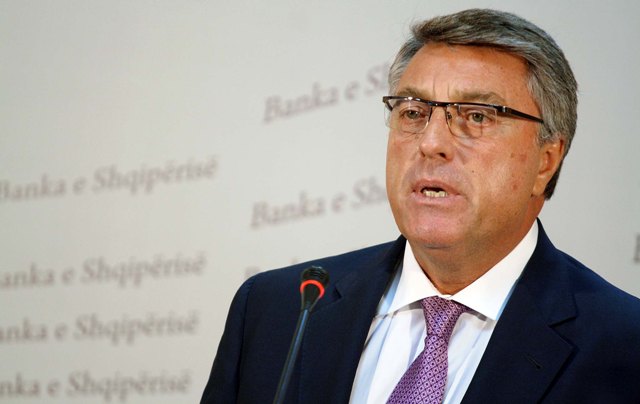 Tirana, 9 April 2013
Governor of the Bank of Albania Ardian Fullani stated before the Parliamentary Commission on Economy that economic growth will slow down and unemployment rate will reach 13.3 percent during 2013.
In his annual report on the economic situation in the country, Fullani said that "attention should be paid to public debt" and added that "business loans  have decreased by 2.%, regardless of the fact that BoA has decreased the base interest rate by three points.
Socialist MP Mimi Kodheli challenged the report findings, claiming there were notable discrepancies between the reported "government figures and actual growth."
The Governor tried to assure Kodheli that, "The Bank of Albania has been careful in its predictions, moreover the predictions of the BoA were similar to the figures of INSTAT."
During his reporting to the MPs on the economy of the country during 2012, he said that 2012 was a difficult economic year and bad weather reflected on the decrease of exports.
"There was a small increase of salaries during this year and it was reflected in the increase of prices. Economic growth was slow, there was a decrease of consumption and investments," informed Fullani.
According to him, public loan increased and there was an increase of loan financing from the non-banking sector. Percentage of problematic loans increased from 18 to 22 percent, but this is a global issue" Fullani noted, adding that "there was, at the same time, weak progress in lending from the banking sector."
Fullani warned that for 2013 economic growth will be slow and that unemployment rate will reach 13.3 percent. /ibna/