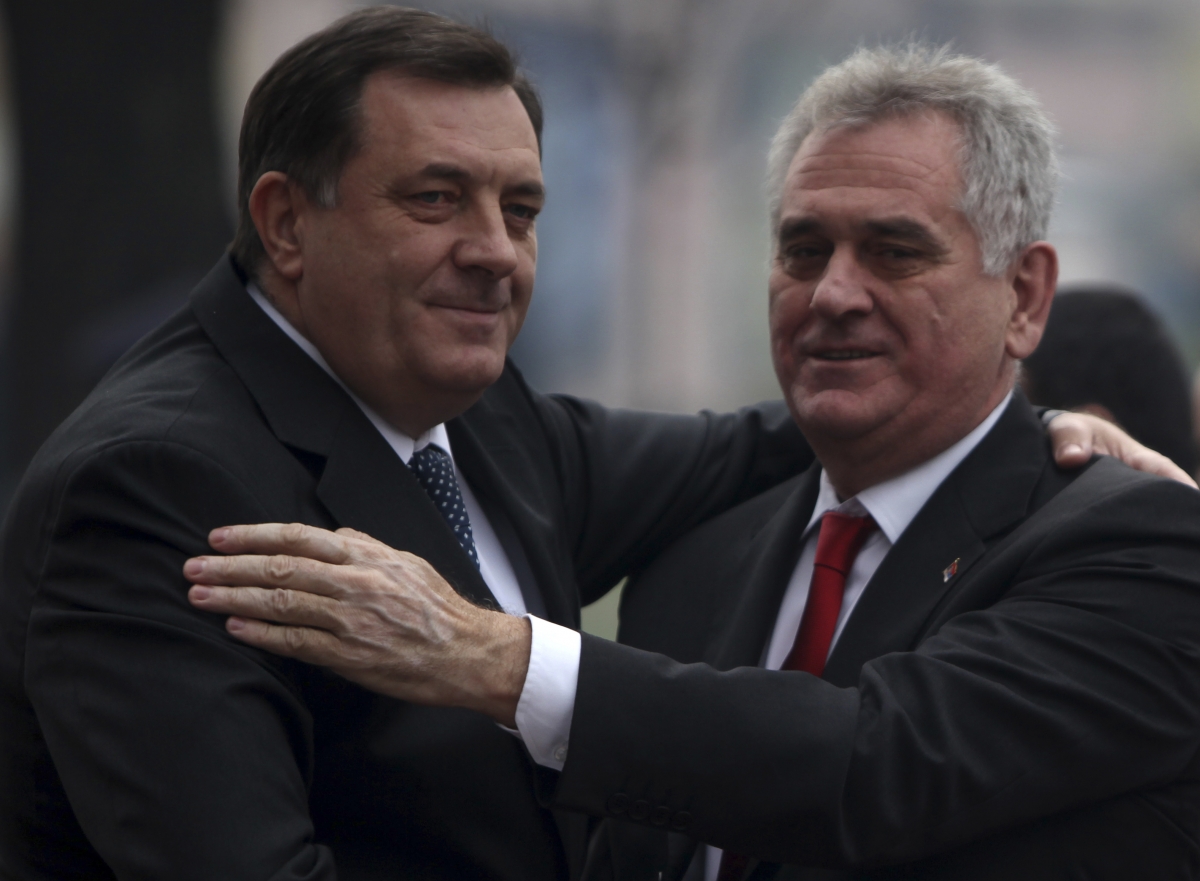 Belgrade, June 25, 2015/ Independent Balkan News Agency
By Milos Mitrovic
The governments of Serbia and Bosnian entity Republic of Srpska (RS) held a joint session in Belgrade today. Serbia's president Tomislav Nikolic promised that Serbia would do "everything" to help RS adding that the situation in the region is "very complex", while Serbia is faced with "attacks" on its path to the European Union.
"Serbia will do everything to help RS. My support to the government is unconditional, it is hard time and we have to be unified and unanimous. Some are trying to create unfavorable conditions in order to stop our progress; therefore, I appeal to you to establish and maintain strong ties and act as the family", Nikolic underlined in his speech, talking to the members of two governments.
President suggested that joint sessions of governments should become regular and promised that Serbia would continue to support 1995 Dayton agreement that brought peace in Bosnia after civil war. "We are dedicated to preserving special and parallel relations with RS", he stressed alluding to bilateral agreements of Serbia and RS.
RS president Milorad Dodik said that the bilateral relations have never been at the high and honest level as they are now. He thanked Serbia for its support to the RS.
Two cabinets have decided to mark together August 5 as a Memory day to killed and banished Serbs. On August 5, 1995 the Croatian army took control over the territory that was known as Republic of Srpska Krajina, created by local Serb rebells in Croatia in 1991. In Croatian action "Storm" more than 1,000 Serb civilians have been killed while some than 200,000 escaped to Bosnia and Serbia.
Prime minister Aleksandar Vucic said that Serbia and RS would also mark together the religious holiday Vidovdan on Sunday by revealing a monument to Gavrilo Princip in Belgrade. On Vidovdan, June 28, 1914, Princip assassinated in Sarajevo Austria-Hungarian archduke Franz Ferdinand and his wife. The assassination was used by Vienna to attack Serbia and trigger the First World War.
Considering the British initiative aimed to adopting Srebrenica genocide resolution in UN Security Council, Dodik said that this was a "rude offer" which should be rebuffed. In his words, the document would not contribute to reconciliation in the region adding "there were not enough evidence that genocide had occurred there".
Dodik said that the resolution draft is "anti-Serb", which was also the assessment expressed by Russian foreign minister Sergey Lavrov during his recent meeting with RS head in Moscow. The document represents "the continuous bad intentions of Great Britain towards the Serbian people", Dodik concluded.
The previous joint session was held last September; the ministers had agreed then that the cooperation has been improved in all domains.
Photo: Milorad Dodik and Tomislav Nikolic