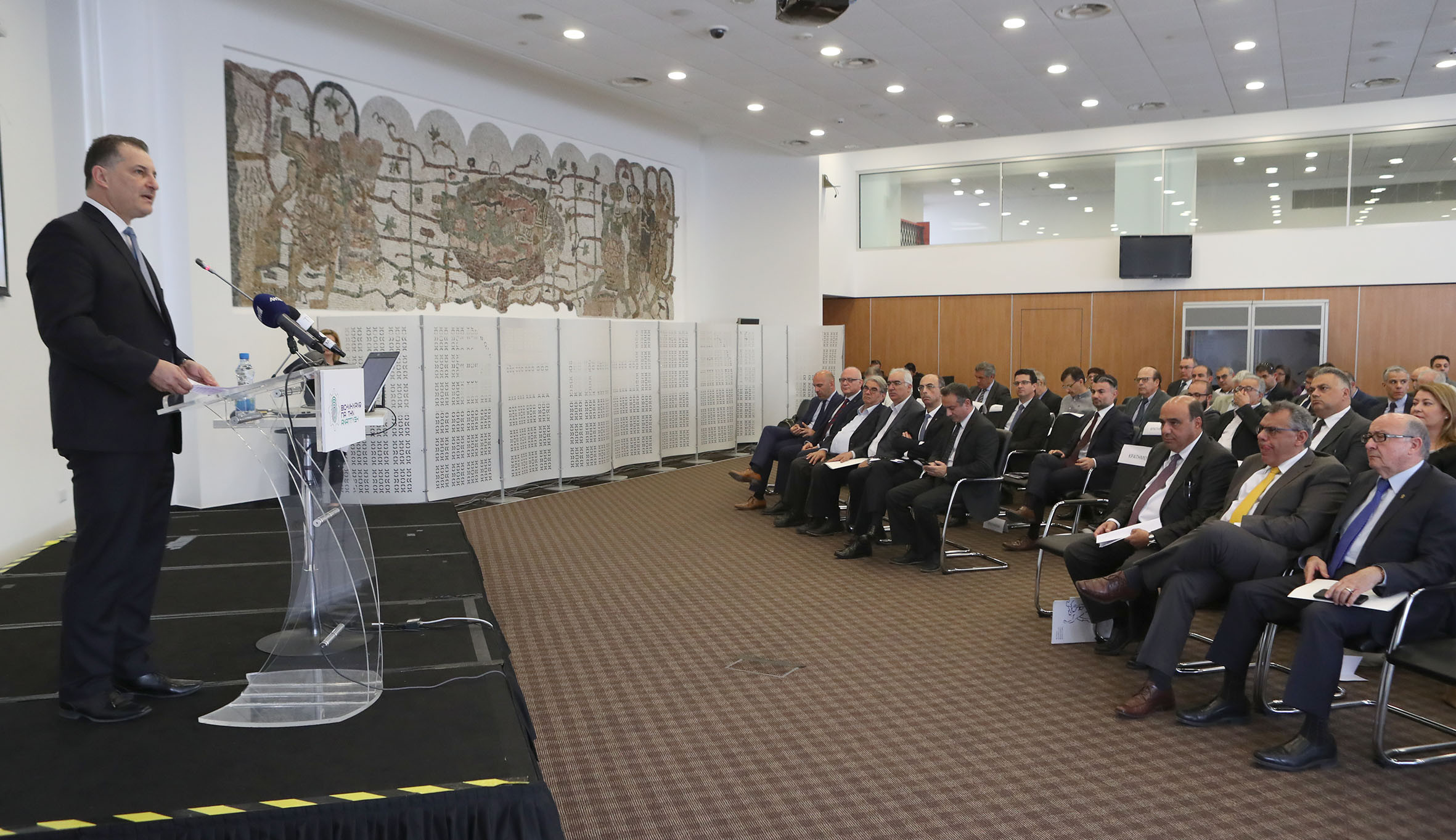 The workshop "Designing the New Era – Industry for Development" organized by the Ministry of Energy, Commerce, Industry and Tourism, in collaboration with the CCCI and OEB, took place successfully on Monday, April 16, at the Conference Center " Hospitality". The workshop aimed at exchanging views, ideas and best practices in policy making and shaping a targeted action plan to support and develop industry in Cyprus.
Welcoming the event, the Minister of Energy, Trade, Industry and Tourism, Yiorgos Lakkotropis, said that the main concern of the Government is to listen to the suggestions of the industry itself to solve the timeless problems it faces in order to facilitate its further development and competitiveness through strategic partnerships. The goal, he added, is "to create the right climate to allow our industry to regenerate, with all the positive consequences of increasing production and exports, technological upgrading, creating new jobs, and so forth".
Of particular importance was the presence of industrialist, business organizations, representatives of the banking sector, experts and technocrats. All of them presented their experiences, knowledge and suggestions, enriching the discussions that took place in the four parallel workshops. The themes of the workshops were based on the seven main pillars of the new Industrial Policy, which refer to: resolving structural problems, sustainable development and production, digitization, staff skills, industrial/business environment conditions, access to finance and access to markets.
The government's new policy for industry will be depicted through a targeted plan that is expected to be ready before summer./IBNA
Photo: pio.gov.cy