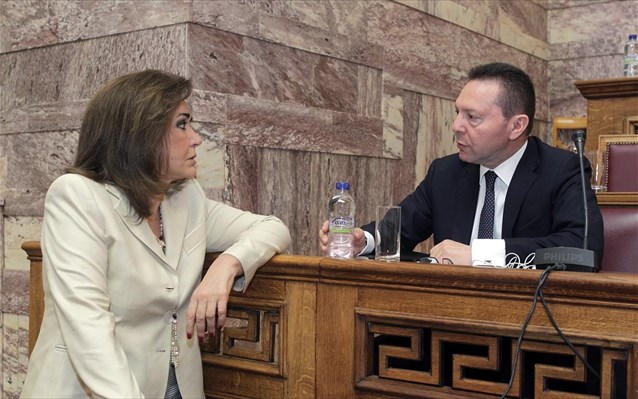 By Christos T. Panagopoulos
A whole host of negative comments and strong criticism was raised by Greek Minister of Finance, Yannis Stournaras, on Monday, who put an end to recent scenarios mentioning that there would be a reduction of the excise duty on the heating oil.
"It is no time for tax reduction. We are on the right course, we have already covered the two thirds of the fiscal adjustment, but we are far from the final target. It would be wrong to put such a matter on the table right now. This is the governmental position, as it was traced by the Prime Minister and the Ministry of Finance", Stournaras cleared in an interview to daily newspaper "Kathimerini", a statement which on Tuesday made a lot of governmental deputies to express their resentment.
Former Minister and Deputy of the New Democracy (ND) party, Dora Bakoyianni, stressed that the reduction of the excise duty in oil must be implemented, casting clear aspersions on Stournaras's recent sayings.
"I give an every-day battle for the reduction of the oil tax. I was sure that it would not be collected due to the luck of consumption. Wrongly, Mr. Stournaras denied that it would not be reduced. The country needs a real tax revolution, taxes being in proportion with the incomes… I will press with all my powers for the tax reduction in the heating oil", Bakoyanni noted.
Moreover, she expressed her disagreement over the tax policy, which the government is implementing at the moment, but said that "it was imposed to us by our creditors".
Source: Kathimerini