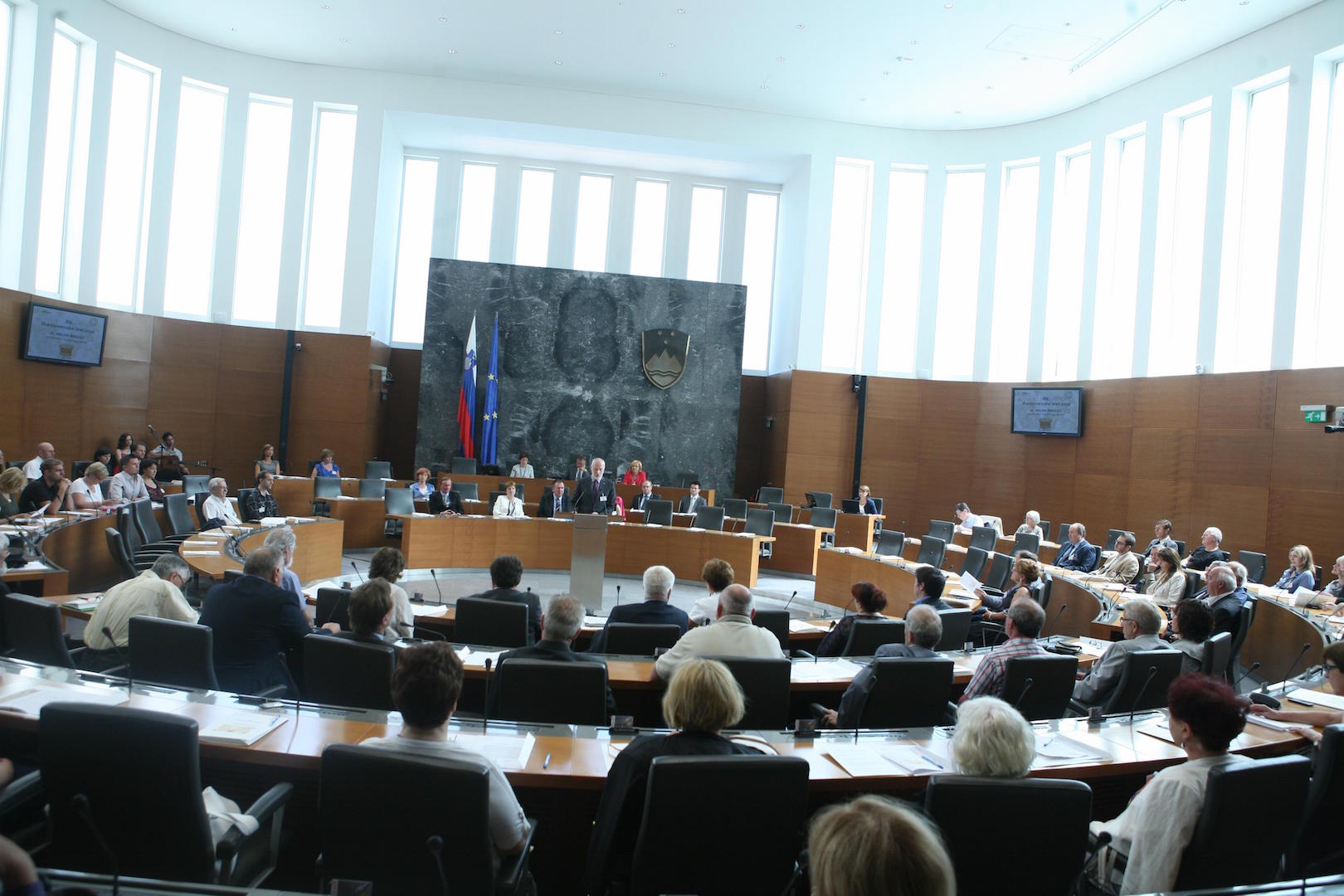 Parliamentary elections were held in Slovenia on 3 June 2018. Almost three months on, Prime Minister-designate Marjan Šarec is expected to present the future cabinet members on his minority government, thanks to the coalition agreement about to be signed by the end of this week, that five centre-left parties reached.
According to what is known so far to the media, economist Andrej Bertoncelj is to become Slovenia's Finance minister. A Reuters report has said that "Bertoncelj's main task will be to keep a lid on public spending in the small Alpine country and reduce public debt which reached 73.6 percent of GDP last year, down from 78.6 percent in 2016, but was still well above the 60 percent of GDP level allowed for European Union members."
Although Šarec wanted the position held by former Finance minister, Andreja Vraničar Erman, who is independent, however, the two of them did not reach an agreement.
Moreover, based on what spokeswoman, Nika Vrhovnik, told Reuters, "outgoing Prime Minister Miro Cerar will become Foreign minister, replacing Karl Erjavec who shifts to defence, while Economy Minister Zdravko Pocivalsek will retain his portfolio."
STA notes that "While the other parties have already released the names of their candidates" Šarec's LMŠ remains unsure of who will fill the four top gaps.
"Despite the unknowns, Šarec has said that he would send a list of ministerial candidates to the National Assembly by Friday after having met the candidates in the first half of the week."
Until now, apart from the above mentioned ministerial posts with certain people behind their wheel, it is possible that "former boss of the health care insurer Samo Fakin" will become the new Health minister -a post of great importance as Slovenian find their national Health system insufficient- Boštjan Poklukar, the head of the Kranj Regional Information Centre of the Civil Protection and Disaster Relief Administration will lead the Interior ministry while SAB president Alenka Bratušek is set to become the minister of Infrastructure.
There are various other nominations but further talks are underway.
Selling a majority in Slovenia's largest bank Nova Ljubljanska Banka (NLB) will be among the new government's top priorities with the latest Moody's rating action in mid August, confirming the bank's positive outlook. This is expected to have a positive impact on NLB's overall credit strength. In 2013 Slovenian authorities had agreed to the partial sale of Slovenia's shares in NLB in order to ensure the bank's long-term viability. The agreement was between the European Commission and the Slovenian state. On that basis, the Commission was able to approve significant State aid of up to €2.32 billion to NLB.
The issue remains an open wound and a hot potato in the hands of the new leadership due to the delay by Ljubjana in selling the shares and moving onto the restructuring of NLB…. / IBNA
Main Photo: Slovenian Parliament