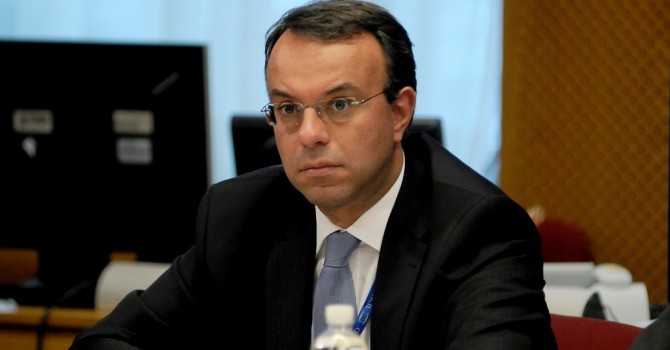 Finance Minister Christos Staikouras revealed a series of plans to support specific sectors of the Greek economy amid the coronavirus pandemic will be announced by the government over the next 5 – 10 days.
Speaking to Parapolitika Radio on Tuesday, the minister said the shipping, private health, coastal shipping, transport, energy, farming and tourism industries will be supported by the government.
He added that some of the emergency aid distributed so far to ailing businesses and employees will be carried over to May, albeit with some differentiation, should plans to gradually lift some lockdown measures go ahead.
Responding to a relevant question, Mr. Staikouras denied there was an outflow of deposits in the banking system, although, he did admit that a spike in non-performing loans is expected. He also committed to maintaining the government's tax cut plans in the post-coronavirus era.
Cabinet ministries have been ordered to collect data and formulate their own proposals for a lockdown exit strategy. These plans will be collected by the Prime Minister's office by 27 April.
"By then we would have made our decisions as to when and how a gradual and long-term lifting of measures will begin", government spokesman Stelios Petsas revealed.
The spokesman said business sectors will open "gradually", adding that some will come first and other will follow in waves. Some restrictions will be in place until June, therefore, the government will also extend emergency aid to businesses and employees accordingly through to mid-June.
The government's plans are being made on the proviso that infection rates will continue to decline. He also confirmed that experts expect a second wave of the coronavirus pandemic in the autumn.
Meanwhile, Health Ministry representative professor Sotiris Tsiodras informed that the coronavirus transmission rate (Ro) in Greece is lower than 1, which means the virus is "receding and disappearing".
However, he added, "we do not know if this rate will be sustained". Nevertheless, authorities are making plans for the management of the coronavirus pandemic going forward and a gradual lifting of lockdown measures, given the current Ro figures./ibna