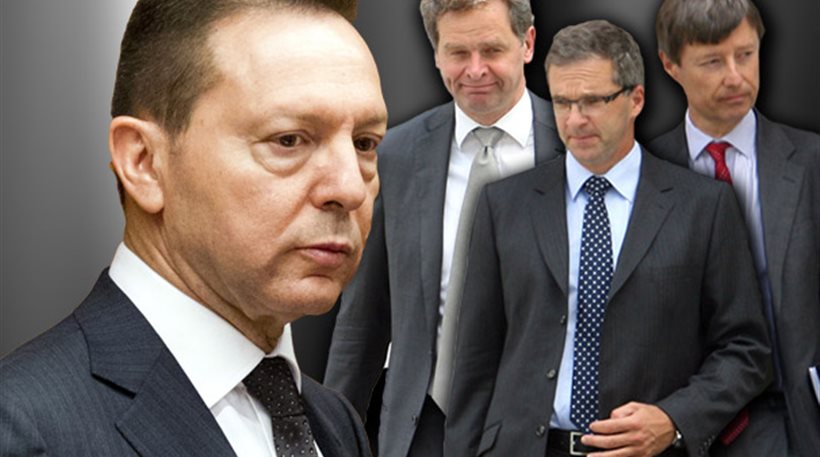 By Lefteris Yallouros – Athens
Talks between the Greek government and troika officials appear, according to sources, to have reached yet another stumbling block as the all-important Eurogroup on March 10th draws closer.
The troika inspectors have reportedly brought up a lack of progress in structural reforms as the most important problem with Greek government sources saying a "political decision" may be the solution to this latest impasse.
The inspectors are pushing for the full implementation of proposals made by the Organization for Economic Cooperation and Development (OECD) while Greece is determined to accept around 80 pct of the reforms which aim at enforcing competition.
Extending the sell-by date life of fresh milk and allowing non-prescription medicines to be sold in supermarkets are amongst proposals.
Another thorny issue is that of the public sector mobility scheme. Troika envoys have added another 4.000 civil servants to the number of public sector employees that need to be laid off in order to counter hiring employees for new TV broadcaster NERIT when in officialy launches in the next few weeks.
Unresolved Health (non-prescription medicines) and Labour (changes in labor regime) issues are also being discussed.
Negotiations will continue this week, in order for an agreement to be reached by Friday.
Greece has a 10 billion euro bond payment coming up which it hopes to cover with the nine billion euro installment from its bailout loan.
On the fiscal front there seems to be more agreement between the two sides. A government official told the Athens News Agency that "the primary surplus for 2013 is strong and sustainable" but no agreement has been reached so far over 2014. However, the troika seems to oppose the idea of distributing a large part of the surplus before the Euro-elections.