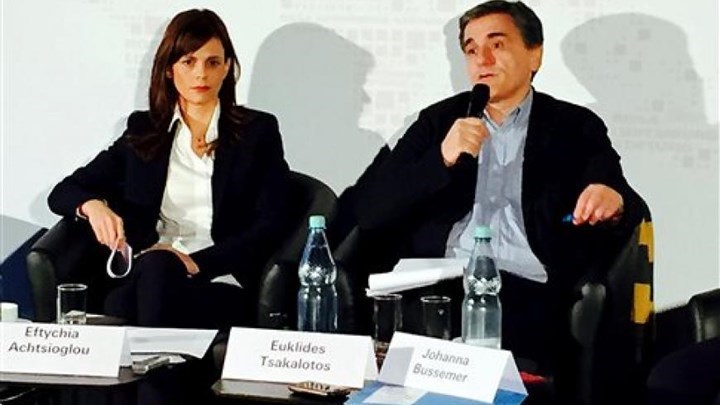 Greece's Minister for Labour, Efi Achtsioglou, revealed on Monday that the government is preparing to increase the minimum wage, which is seen as the first move to signify economic recovery in the post-bailout era.
In an interview on Greek television, Achtsioglou said an amendment will be brought to Greek parliament this week that will initiate procedures to raise the lowest pay level by January 2019.
The process, according to the minister, before the measure can apply, includes the submission of a series of reports and studies by various experts. Negotiations with stakeholders will also be held before a ministerial decision can be put to the cabinet for approval.
Achtsioglou said the plan is for the minimum wage increase to come into force as of 1 January 2019.
The minister went on to comment on ongoing talks between government officials and the country's international creditors on the possibility of abolishing planned pension cuts in January. She said the measures is fiscally and structurally unnecessary.
"The Greek economy can achieve the surplus targets without reducing pensions" she said, adding that the country's pension system can "stand on its own two feet and be sustainable in the long term".
Local media reports suggested on Monday that creditors and government officials are examining scenarios for smaller pension cuts than initially planned.
Prime Minister Alexis Tsipras and Finance Minister Euclid Tsakalotos have repeatedly said pension cuts are unnecessary. Tsakalotos recently revealed that "a discussion is underway" to avoid implementing the measure. "We're now operating within a framework based more on persuasion than imposition", the Minister commented.
The Greek government expects "fiscal space" in 2019 to be greater than the 700 million euros forecast in a medium-term fiscal program and that primary budget surplus targets for 2018 and 2019 will exceed the 3.5% of GPD figure promised to creditors./IBNA