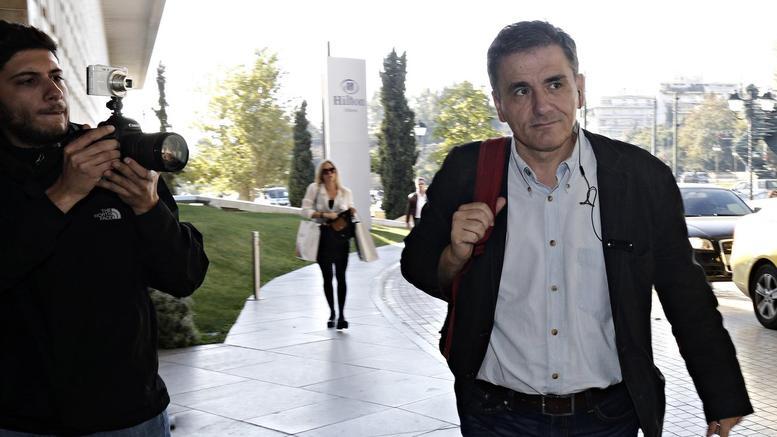 The mission chiefs representing Greece's international creditors concluded their first round of talks in Athens with Greek government officials, as part of the 4th review of the country's bailout program.
The institutions appear upbeat following initial talks held in Athens this week, with sources revealing that constructive negotiations will continue in coming weeks, with a view of reaching an agreement.
According to latest information, the Greek government committed to implement all agreed actions towards concluding the fourth review of the bailout program swiftly. This is the review is the final one before the expiry of the adjustment program in August.
The representatives of the institutions will return to the Greek capital after the Easter holidays. In the next phase, the two sides will also discuss Greece's post-bailout development program, debt relief and the type of supervision the country will be under after the end of the current program.
Several issues were left unresolved and will be discussed further at a later stage. These include the thorny issue of carrying out thousands of electronic auctions of repossessed properties.
Sources suggested that such auctions will be administered throughout Greece imminently, in order for a 5.7 billion euro bailout loan tranche leftover from the third review to be released. A relevant decision is expected to be made during a Euro Working Group meeting on Friday.
Another difficult reform entails determining new objective values of real estate, which in turn will result in a recalculation of property tax (known as ENFIA by its Greek acronym).
The Greek government hopes to have tied up loose ends by the 21 June Eurogroup meeting. The fourth review requires the implementation of 88 prior actions in total.
Greece eyes a comprehensive deal on post bailout era this June, Greek Financial Ministry sources said on Thursday.
Finance Minister Euclid Tsakalotos has stated that the majority of deliverables pending concern issues of a technical nature.
Local reports suggested on Thursday that Greece's creditors would be pleased by the fact that a cabinet reshuffle announced on Wednesday kept key ministers, such as Tsakalotos, in place./IBNA