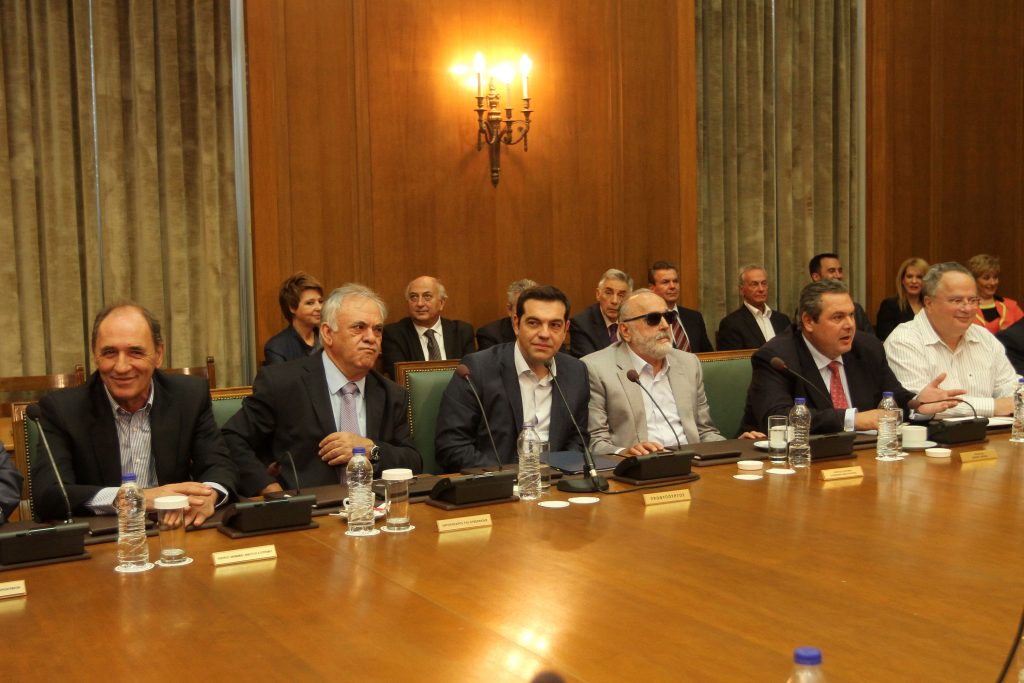 Greece's deputy Finance Minister, Giorgos Houliarakis, issued a circular Thursday providing directions and guidelines to cabinet members in order for the government to stay within the fiscal limits defined by the 2017 State Budget.
Houliarakis – one of the key ministers who participates in direct talks with Greece's international creditors – urged other cabinet members not to spend unless funding for any provision or measure to cover needs has been budgeted.
All Greek ministers will be called upon in the next few days to sign a "Memorandum of Cooperation" committing to take immediate measures to ensure the State Budget is executed without deviation.
Should any ministry veer off agreed target in terms of funding, they will have to intervene correctively. Internal mechanism and systems will monitor the execution of the Budget and ensure fiscal prudence. Furthermore, according to the circular, ministries must place special emphasis on supplying monthly updates.
The decision to hold ministers accountable was take after a recent amendment that was approved in Greek parliament – without the consent of the Finance Ministry – that will lead to appointments by municipal authorities and wage increases.
The circular was issued on the same day that a primary budget surplus of 7.416 billion euros was recorded over the first 11 months of the year – up from 4.339 billion euros in the corresponding period of 2015 – surpassing a fiscal target of 3.553 billion euros.
On a revised cash basis, the budget balance reaches a surplus of 2.023 billion euros, as opposed from a deficit of 1.852 billion euros in the corresponding period of 2015.
The government has agreed with creditors to reach a 1.75% of GDP primary surplus target in 2017 as part of its bailout program obligations./IBNA