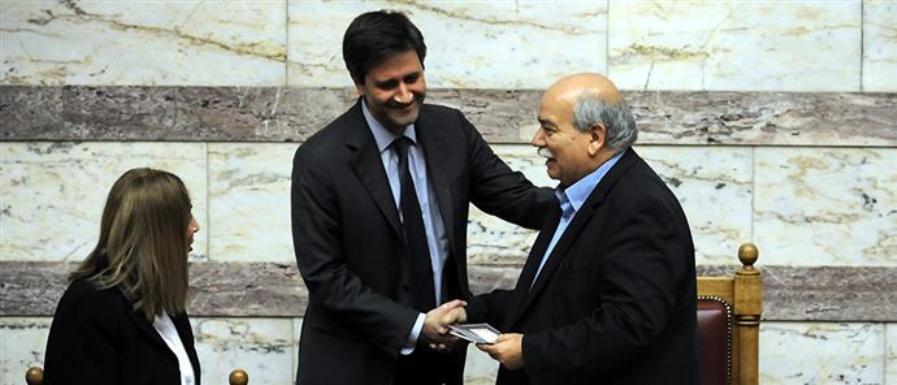 The government tabled its draft budget for 2018 in parliament on Monday, ahead of crucial talks with creditors as part of the third review of the country's bailout program next month.
The Finance Ministry said it expects to issue new bonds in 2018.
In terms of fiscal targets, according to the budget, a 2.4 percent economic growth rate is forecast for 2018 following a 1.8 percent increase in 2017.
Primary surplus will exceed the target set by creditors this year (1.7 percent), reaching 2.2 percent and 3.57 percent in 2017 and 2018 respectively.
The government promised relief to the most vulnerable, in the form of "social dividend", the specifics of which have yet to be decided. According to Alternate Finance Minister Giorgos Houliarakis, 2018 will see "the last budget of the [bailout] programs."
A shortfall in revenue for this year – estimated at 1.86 billion euros – is seen as the thorniest aspect of the new draft budget. Greek media reports suggest creditors could demand fresh measures to plug the gap. Greek Finance Ministry officials deny new measures will be necessary.
Main opposition New Democracy slammed the government's draft budget and its economic policy, focusing on the fiscal gap.
The party's shadow Finance Minister, Christos Staikouras pointed out that last year the government expected growth of 2.7 percent of GDP and a primary surplus of 2 percent of GDP, while today, the growth target has been revised downwards to 1.8 percent while the surplus upwards to 2.2 percent, he said.
"How did that 'miracle' occur? The answer is painful for citizens, particularly the weakest: with new -mainly indirect- taxes, crippling insurance contributions, cuts in pensions and social benefits, [home] seizures and domestic suspension of payments, especially with the 'freezing' of new pensions," he said.
Staikouras added that the government is following an aimless economic policy which has shrunk available income and exhausted tax-paying ability.
Meanwhile, speaking on Monday, Bank of Greece Governor Yannis Stournaras proposed a change in the fiscal policy mix applied by the government that would reduce the need for primary surpluses and boost growth.
The central banker argued that it would be beneficial for Greece to propose to creditors privatizations totaling 12 billion euros from 2018 to 2022, as this would cover the sum of reducing the primary budget surplus from 3.5 to 2 percent of gross domestic product until 2022./IBNA