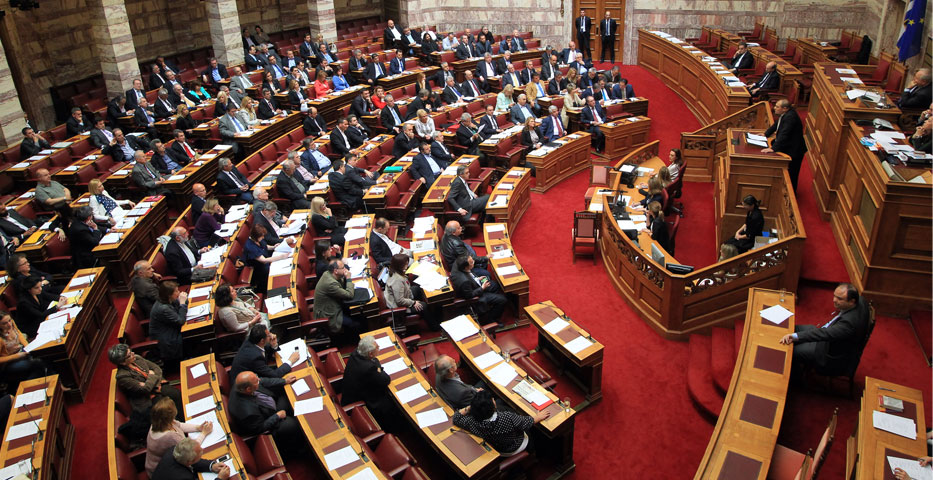 Athens, May 19, 2016/ Independent Balkan News Agency
By Zacharias Petrou
Late on Wednesday night the government tabled a multi-bill in parliament that includes all prior actions agreed with Greece's international creditors; it raises taxes, allows the sale of banks' non-performing loans and establishes a new privatization hyper-fund. A vote on the bill will be held in Parliament on Sunday.
With the multi-bill the government is bringing forward – by one to several months – the imposition of several indirect tax hikes it is introducing.
Most notably, the VAT increase from 23% to 24% will apply as of 1 June 2016 instead of 1 July 2016 which was the initial plan. Furthermore, excise duty on cigarettes will apply from 1 January 2017 instead of 2018 which was rumored.
By 2017 the government hopes to raise an additional 700 million euros from VAT and an additional 700 million euros from tax hikes on cigarettes and alcohol consumption. All the tax increases will add up to 1.8 billion euros in additional revenues by 2018.
Furthermore, an automatic spending cuts mechanism was tabled in parliament via an amendment. The mechanism – which Greek officials says won't be necessary because the economy is on course for a recovery in the second quarter of 2016 – not only foresees automatic cuts to wages and pensions if primary surplus targets are missed but also when projections for growth are not met.
The fresh austerity measures follow recent pension reforms and changes to income tax that were approved by parliament, worth approximately two percent of gross domestic product.
The fresh measures caused a backlash by opposition parties when debate of the bill began in parliament on Thursday. Besides the austerity measures opposition parties said they will vote down, many lawmakers argued there wasn't sufficient time to properly evaluate the legislation introduced.
Furthermore, on of Greece's largest Unions representing civil servants, ADEDY called on its members to join a protest rally on Sunday, when MPs are due to vote on the multi-bill. ADEDY said that it wants to prevent the automatic spending cuts mechanism passing, as well as the 1.8 billion euros in fiscal measures that will affect all classes and income brackets.
The 7,500-page multi-bill also provides for the creation of support centers for those in debt while 1.5 million euro/year funding is channeled to the Government Council for the Management of Private Debt and the Secretariat for the Management of Private Debt.
A new hyper-fund for privatizations is established to which public property for sale will be transferred while the General Secretariat of Public Revenue becomes fully independent. The authority will have operational independence, administrative and economic autonomy and its own budget, and will not be monitored by any government body.
The Alexis Tsipras-led coalition government hopes to receive a multi-billion tranche of its rescue loans upon completion of the first review and pave the way for substantial debt relief.