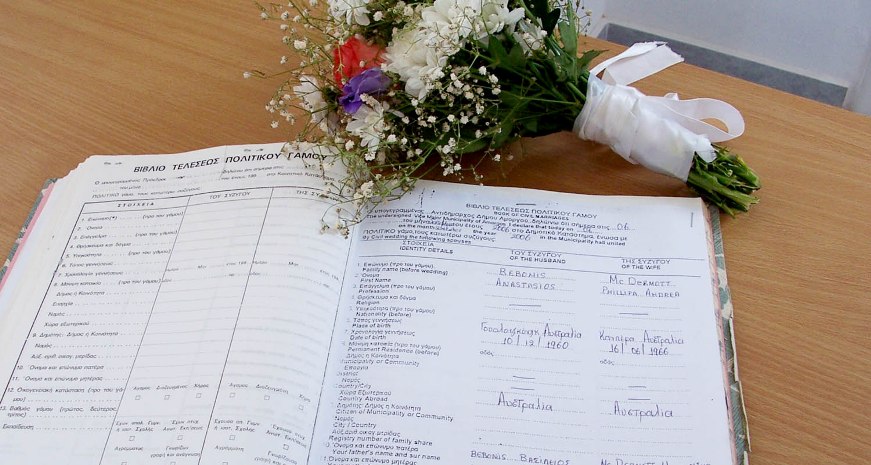 Athens, November 10, 2015/Independent Balkan News Agency
By Spiros Sideris
Paraskevopoulos presented the bill on cohabitation agreement, which is tabled for consultation on the next ten days, which is now extended to same-sex couples.
As the Minister said, the exclusion had resulted in our condemnation by the European Court. The current bill also regulates the family relationships that are created in the framework of the cohabitation. The parties for example cannot waive their right to possessions and generally there is an attempt to provide more protection, such as couples who have chosen marriage.
However, there are no provisions that would allow these couples to adopt a child, which Paraskevopoulos said will be considered in due course.
In other embodiments, according to Paraskevopoulos, is established a National Council Against Racism and Intolerance, concerning the effective protection of those experiencing racist attitudes.
There are also changes in the foundation of racist crimes: "we are not content with the motive, but on objective factors, such as race, religion and other factors that can be the cause of criminal activity", Paraskevopoulos said.
In addition, there are provisions in the bill that ensure that in cases of collection of food and other things, such as blood, if someone is excluded for reasons of race or religion, then there will be a special offense to a degree of misdemeanor, because "it is considered a serious affront to human dignity".
The bill also contains improvements in the regulations for the release from prison of persons suffering from a disability when the disability is temporary, and of minors serving sentences in prisons.
Regarding the Media
The bill also brings changes for the Press crimes. It is envisaged that for the payment of compensation to people that have been affected, there will be the chance from the part of the news form to make changes within 20 days. In any other case, the aggrieved can appeal to justice. Moreover, the minimum level of compensation, which was EUR 10,000 is repealed.
Regarding the monitoring bracelet, this could be used for prisoners who are studying and for the dismissal of disabled prisoners or other cases.
Henceforth, the investigator's judgment will not be required to use the location-based system on detainees, but will be required the placement of the Council of Prison on the matter.