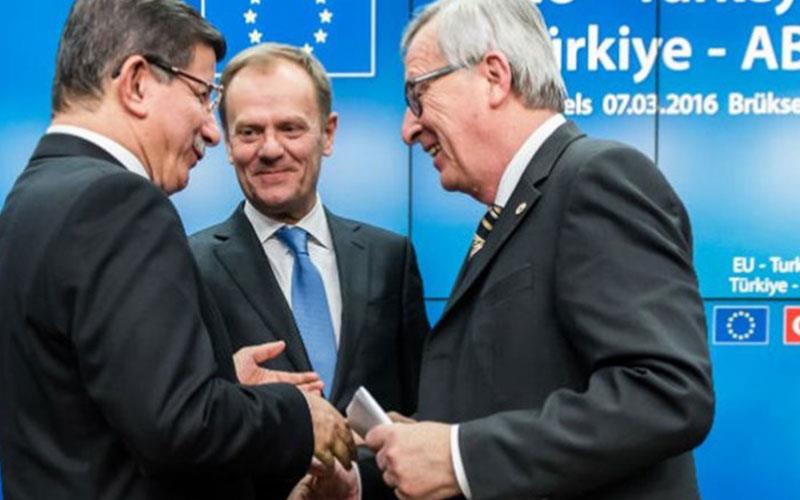 Athens, April 1, 2016/Independent Balkan News Agency
By Spiros Sideris
The acceleration of asylum procedures, as well as the formation of the Secretariat of Reception at the Interior ministry and the Social Integration administration includes the bill for the implementation of the EU – Turkey Agreement tabled with the urgency procedure, probably on Wednesday in the House.
It appears that in the bill there isn't the recognition of Turkey as a "safe third country", but rather there is mention of the criteria laid down in the Directive that is being incorporated.
Specifically, the bill establishes a Secretariat of Reception at the Interior ministry with the renaming of the First Reception Service, which will be under the specific Secretariat at Reception and Identification Service (YPYT). As for the existing General Secretariat of Population and Social Cohesion in the same ministry, it is renamed to Secretariat of Migration Policy.
Also promoted in the bill is the acceleration of the examination of international protection claims process, so that it does not exceed 14 days.
As explained by the deputy minister of Defence and head of the Coordinating Management Body of Refugee Crisis, Dimitris Vitsas, in an interview on Star television, the asylum application will be reviewed within one week, while it will take one more week to examine the appeal of the applicant.
Vitsas admitted that there is an issue with the staffing of Secondary Appeal Commission on Asylum, but it will be solved with the bill.
According to information of AMNA, for the faster processing of asylum applications, the Asylum Service will now have regional offices and independent levels in Attica, Thessaloniki, Thrace, Epirus, Thessaly, Western Greece, Crete, Lesbos, Chios, Samos, Leros and Rhodes, while in some areas there might be more than one office, if necessary.
The Asylum Office will be staffed with officials who will be transferred or dispatched from the State, the public sector and local authorities or of persons recruited on an indefinite contract in accordance with applicable regulations. Moreover, for the general management needs of the refugee and migration issue, there will be a provision for the hiring of seasonal staff.
With this bill is achieved the full integration of the revised European Directive 2013/32 on common European procedures in granting international protection status to applicants.
Additionally, in the bill there will be no legislative recognition of Turkey or another country as a safe third country. The criteria for international protection to be applied are those laid down in the Directive.
In addition, there is the formation of the Social Integration administration aimed at implementing the political integration of beneficiaries of international protection and immigrants into Greek territory.
Vitsas estimated that about 20,000 refugees will remain in Greece, a number he described as "easily manageable for the country".