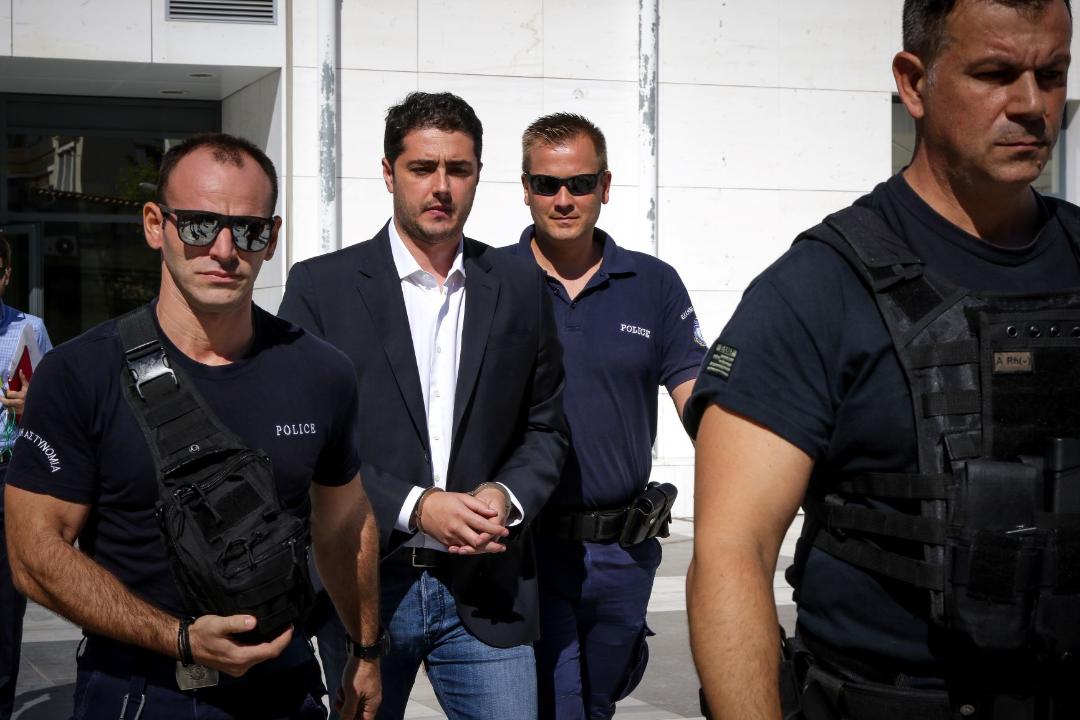 The decision of the five-member Court of Appeal for the release of the entrepreneur Aristidis Floros, who was sentenced to 21 years in prison, has stirred up a political storm in Greece.
He is the protagonist of the scandal of Energa Hellas Power, who was convicted of money laundering through offshore accounts and the misappropriation of public funds. Floros was released for health reasons, but it was found that the certificates he had filed were forged. At the same time, the conviction for instigation to the attempted murder of a known lawyer, in a case reminiscent of a police thriller, burdens his case even further.
The government drops all responsibility on SYRIZA
As a result of the new criminal provisions "voted by SYRIZA shortly before the elections", the government of ND interprets the decision for release, who is committing itself to change "all the problematic articles of the new Penal Code" in the next few days.
SYRIZA: The nephew and director of the Prime Minister's office was Floros' associate
SYRIZA speaks of "unjustified and funny allegations", with severe criticism towards ND and K. Mitsotakis, claiming that the director of the prime minister's office and nephew of the prime minister was the lawyer who made the offshore accounts of the Floros family at the time of the Energa scandal.
The main opposition emphasizes that he had not been called to account for the fake certificates,  while he had secured a suspended enforcement of penalty for the case regarding the lawyer, well before the new Penal Code entered into force. At the same time, it is stressed that the proposal of the Prosecutor of the Court was to refuse the request for release.
It is noted that the new Penal Codes have been a point of friction in the last few months, with ND accusing SYRIZA, among other things, of trying to bring lighter sentences for serious offences. On the other hand, SYRIZA speaks of long-term processing of qualified lawyers and scientists to the knowledge of ND, and also stresses that the rationalization and modernization of the Penal Code was necessary./ibna